My Windows 7 machine has a Gigabyte GeForce GTX 660 2GB, which can handle 4 monitors.
My first configuration was 3+1, here it is with X-Plane 10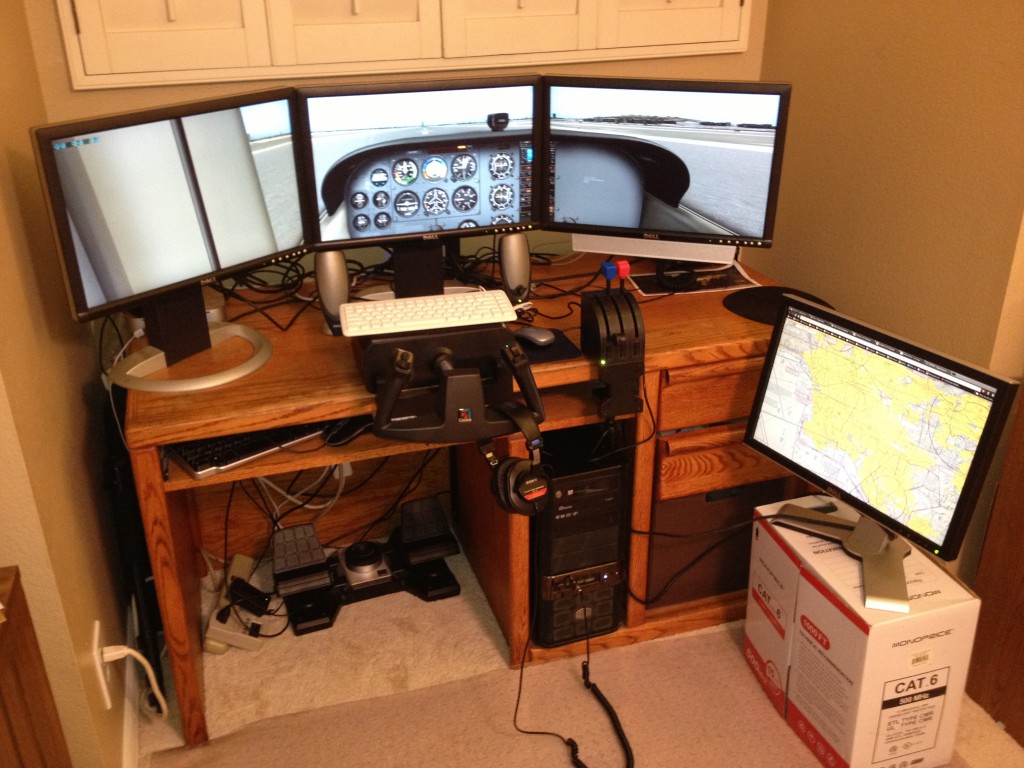 And with FSX, FSX lets you put other views on other monitors. X-Plane does not.
Here I put the 4th monitor above, which is less ok, but not the best.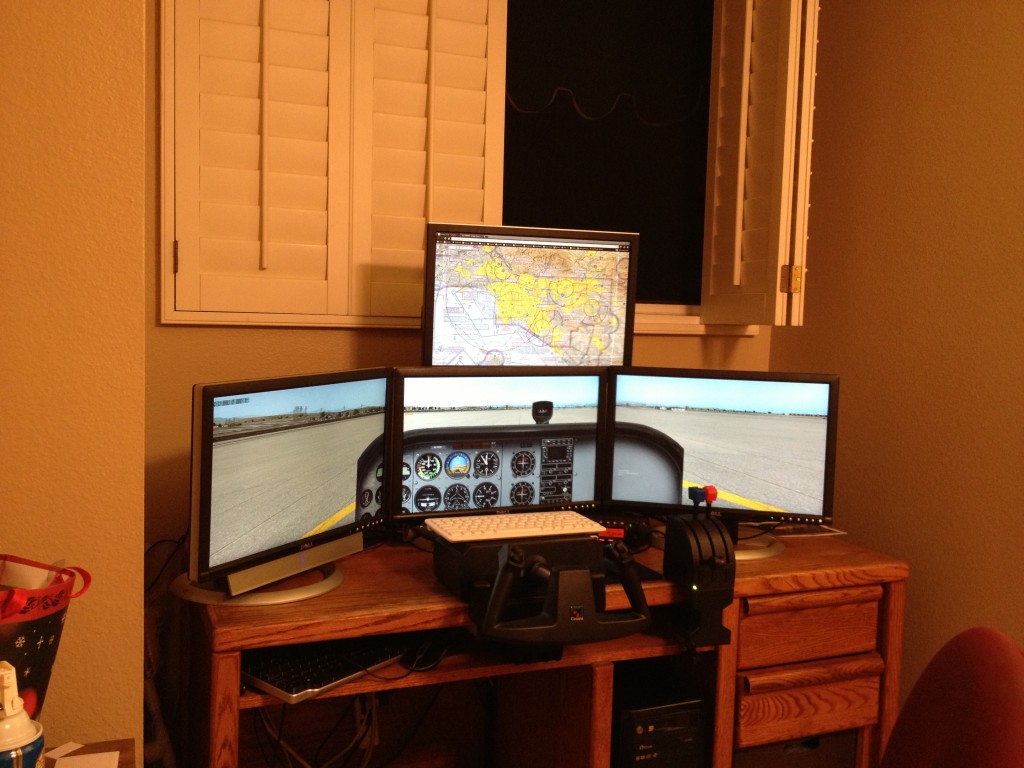 And with 3 above and 4th below.  I like this one better.  Also notice the iPhone and iPad mini running Air Nav Pro.   The 4th Monitor on the bottom is running on my Mac Mini (X-Plane 10 on OSX), while the 3 monitors are on the Win7 GTX 660 machine, connected via the network.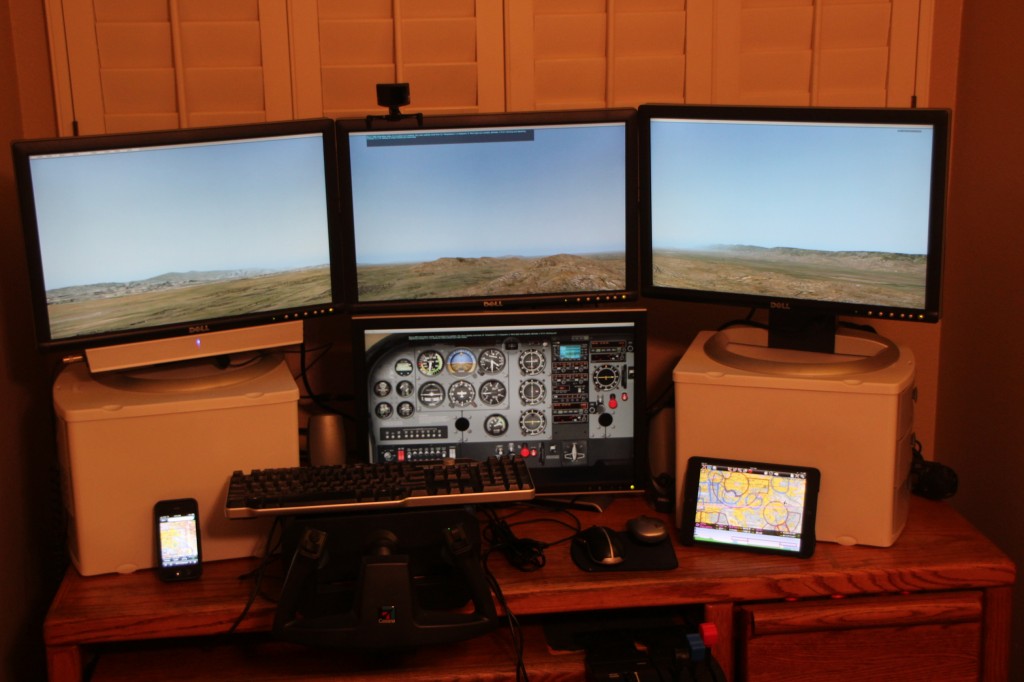 Here I'm using my Mac Book Air and a 42″ LCD TV together, which the gauges on the laptop, and Air Nav Pro on the iPad mini.  This was a test but could work if setup better on a desk.  I like the TV being a little bit further back and gauges closer, seems closer to the real thing.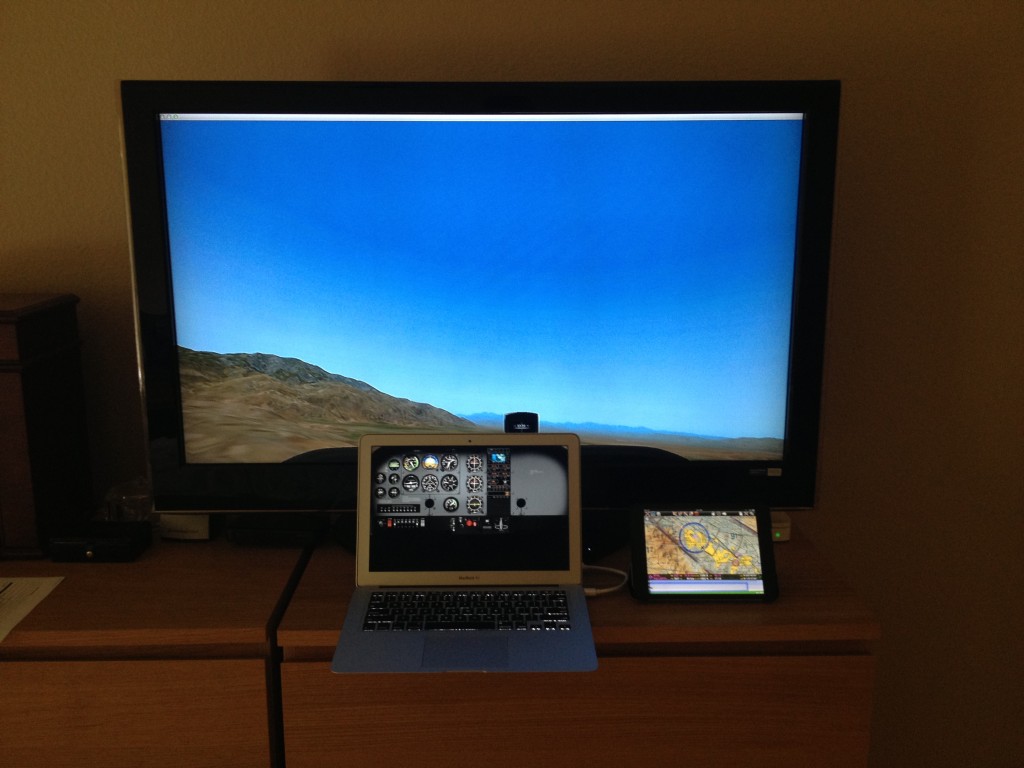 I found this software by www.flythissim.com with a G1000 cockpit for Cessna 172.  I'm running the cockpit on my PC's 4th monitor, with the 3 other monitors running X-Plane 10.  I put monitors behind the 4th monitor, so it looks like looking over the hood of the plane.  Focusing close for controlls, and further away for outside the cockpit.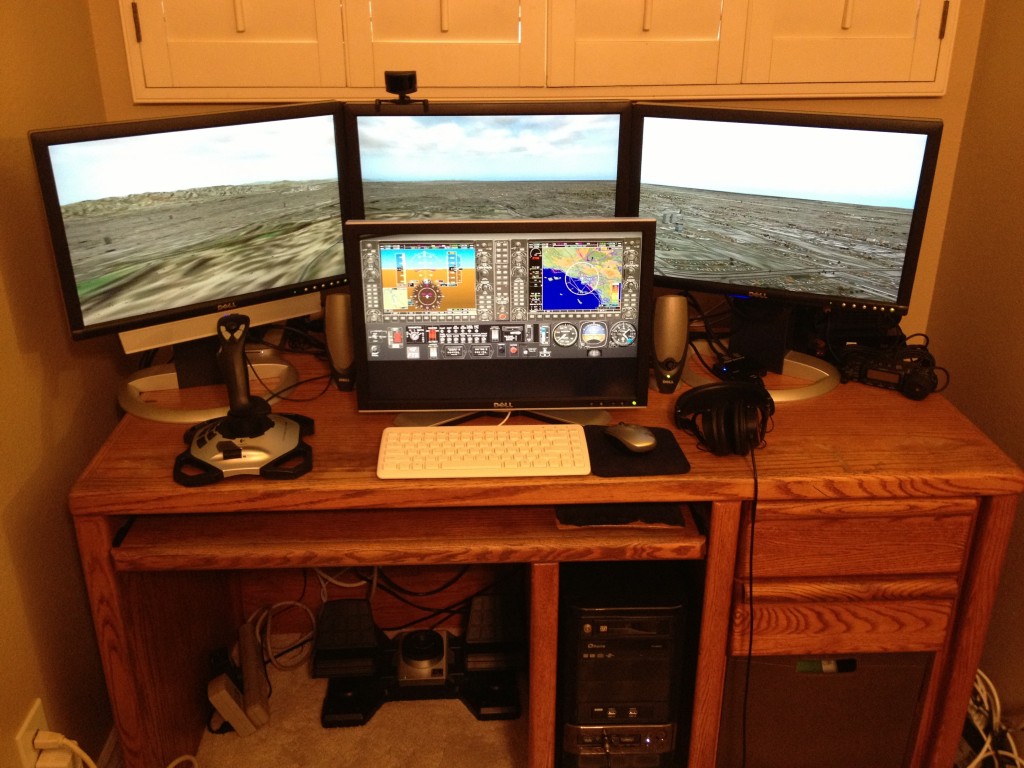 I'm conisdering getting a touch screen, since the FTS cockpit was designed to use it.