I Pre-ordered a Jalapeno Bitcoining device from Butterfly Labs back on December 11, 2012.  It has now arrived on August 19, 2013.  It came in a nice professional box as seen below.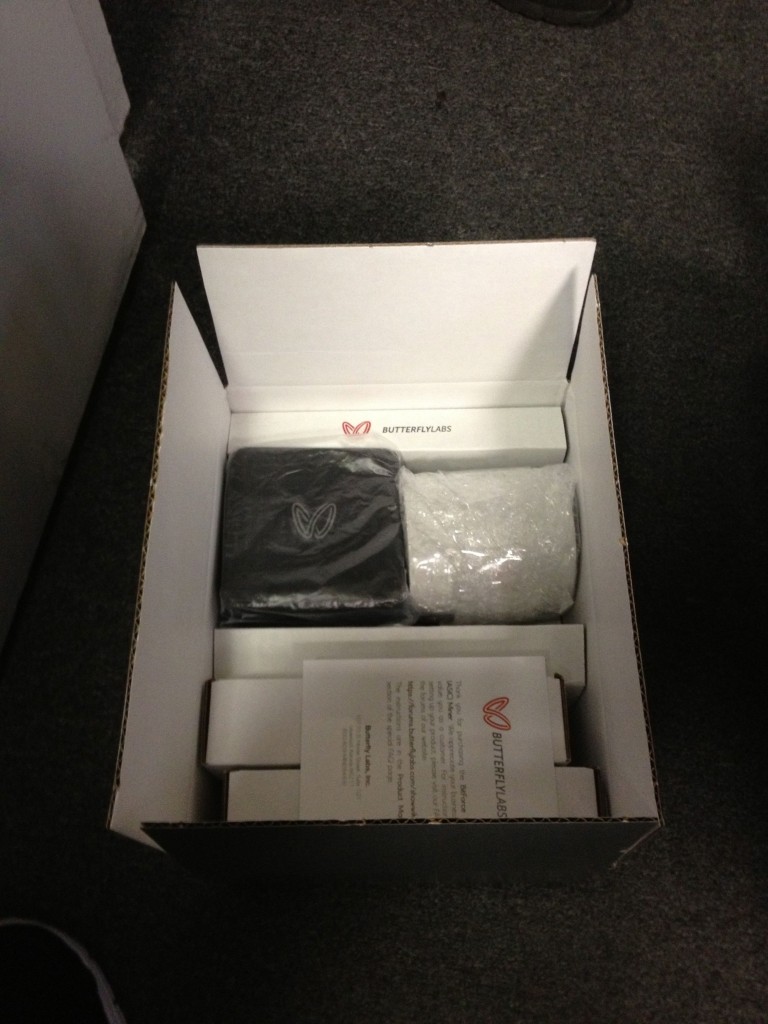 So now time to try it out.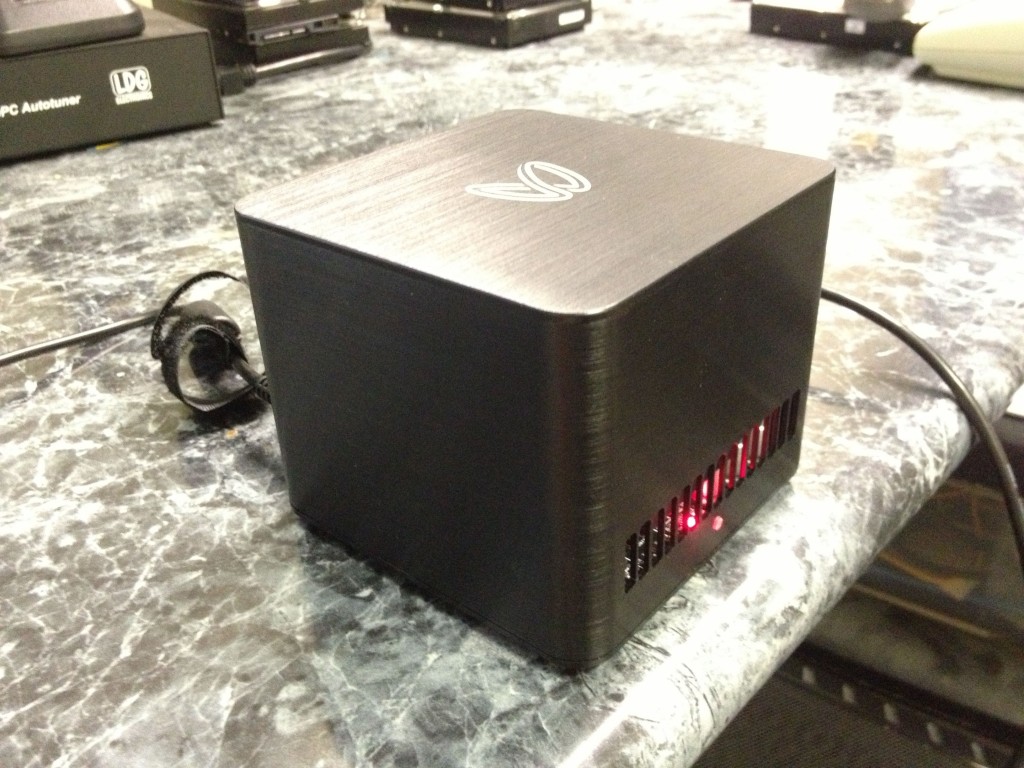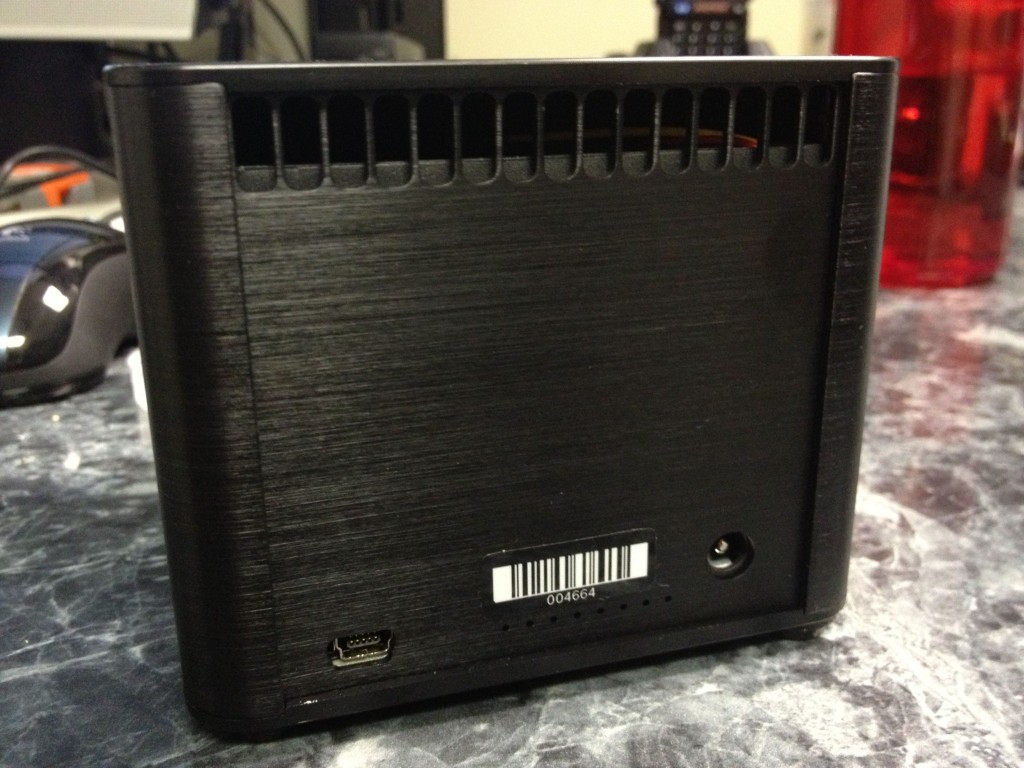 I got it installed via USB and it's own power supply.  I was able to get the EasyMiner software from ButterFly Labs at: http://butterflylabs.com/drivers/
first I tried using deepbit.net as my bitcoining pool, but it kept timing out getting new work, so I moved to a new pool https://eclipsemc.com/ which is the default pool in the EasyMiner software. After running it for 24 hrs I was able to average 5.19GH/s. Using a Kill-A-Watt meter i have found that it uses 15watts when idle and 30watts when active.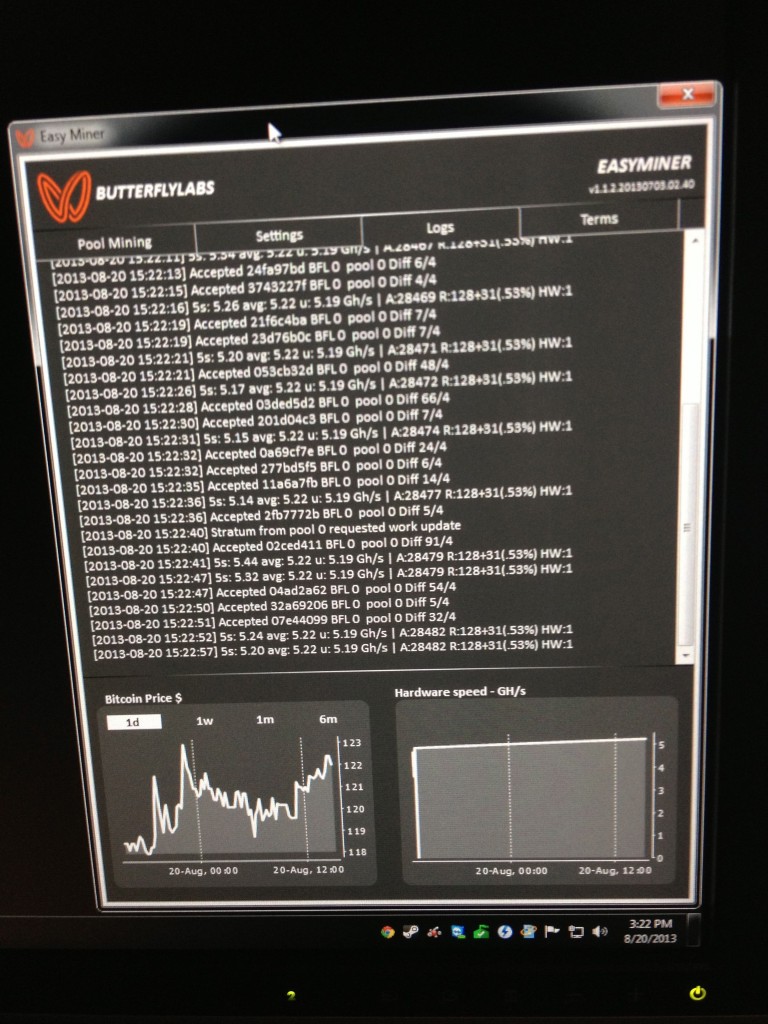 I'm putting it up on ebay to see how much someone is willing to pay for one.  The average price is around $600-800, but there are instances of $1000+ that it sells, so I'll start at the top-end. In the meantime, I'll let it run, which is averaging 0.05btc per day, which is $5 per day at 8/20/2013 exchange rate ($120/btc).