I decided to upgrade my Full Suspension bike to Carbon.  Found a good deal on Backcountry.com for a 2014 Niner Jet 9 Carbon large frame in orange, about $1450 after discounts.
The plan initially was to just move everything I upgraded on the Camber to the Jet 9, which I did when I first got the frame.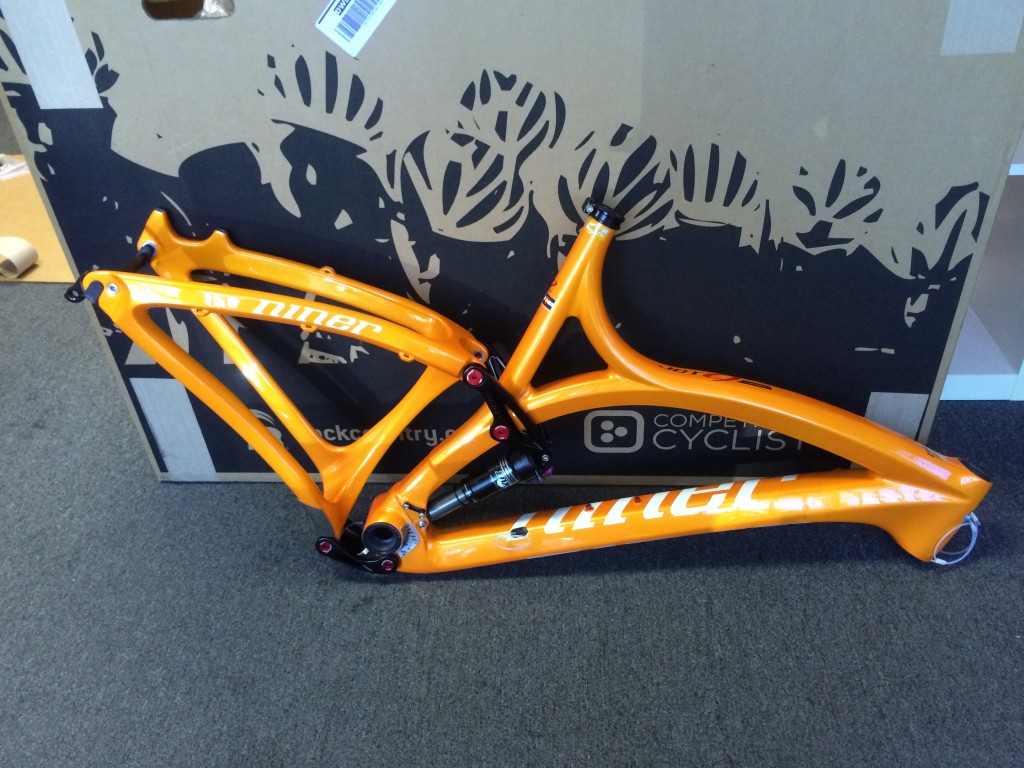 2014 Niner Jet 9 Carbon – Large weighs in at 5lbs 6oz. (with PF30 to BSA adapter installed in BB)
Took me about 5 hours to move over everything to the Jet 9.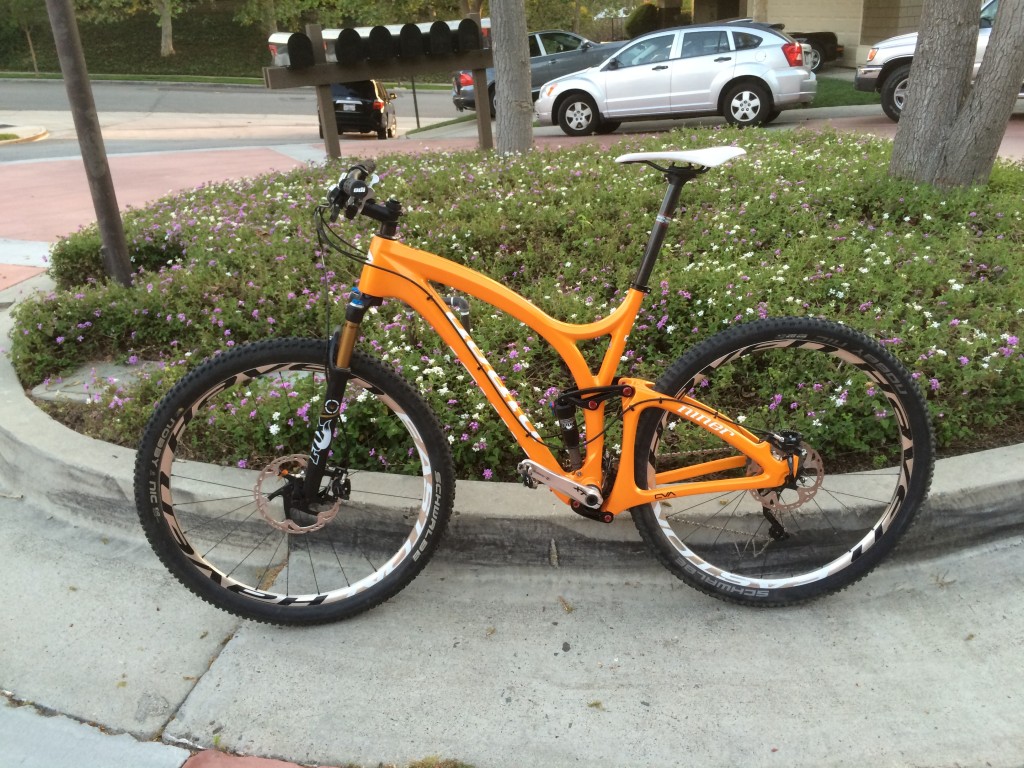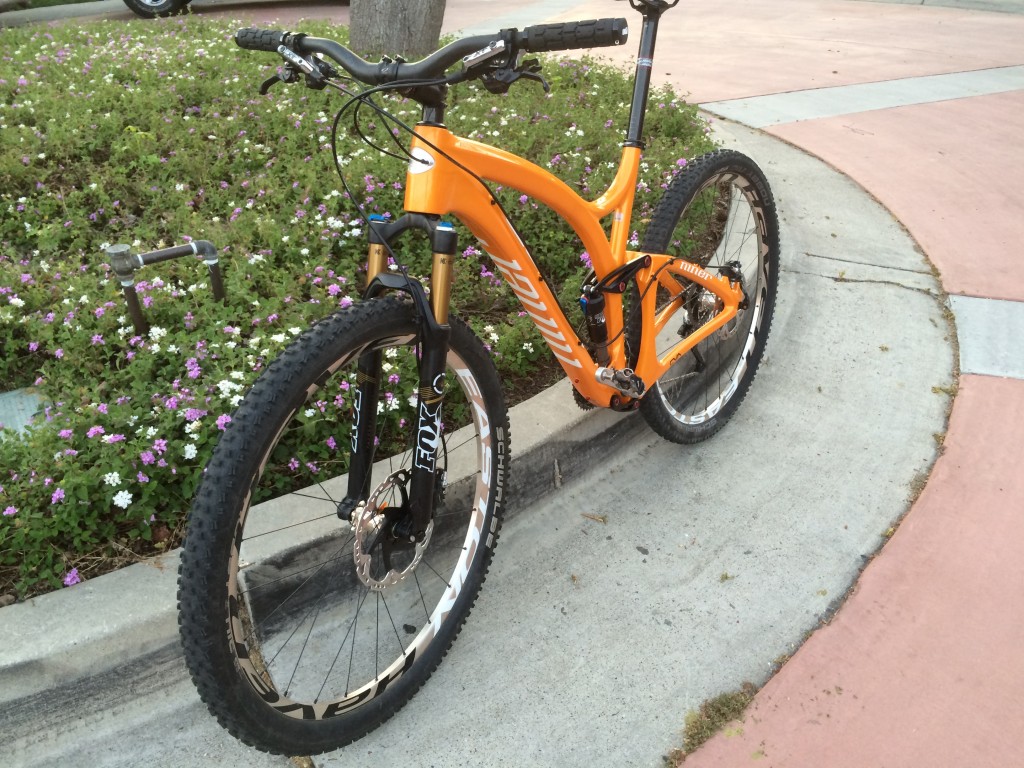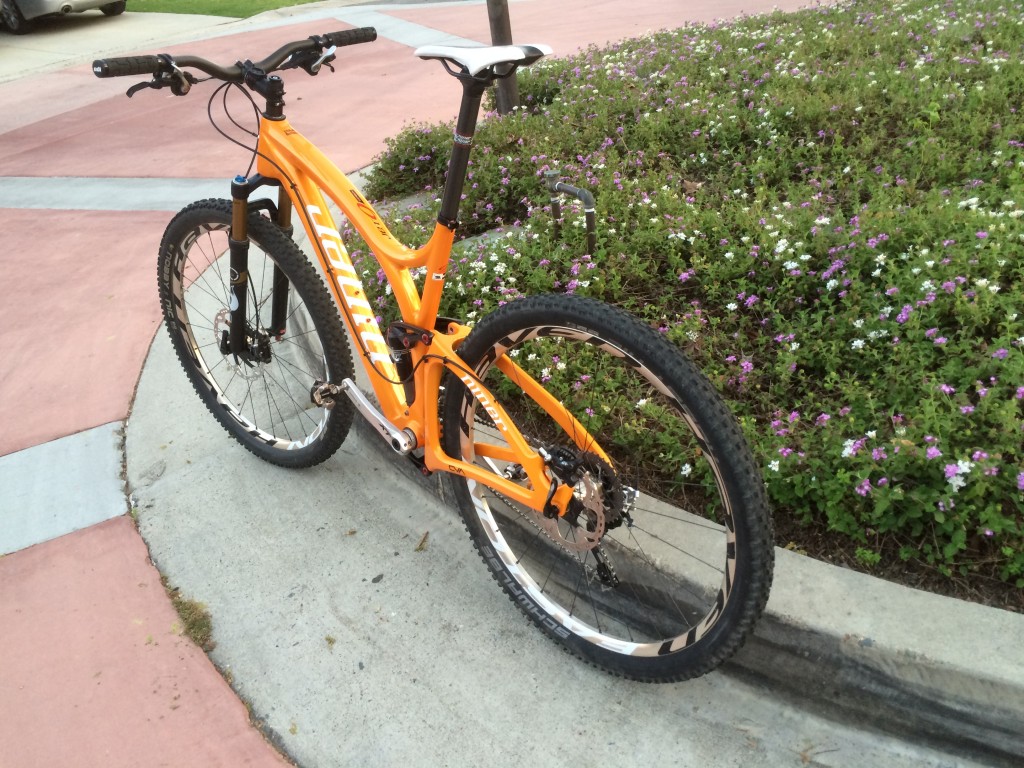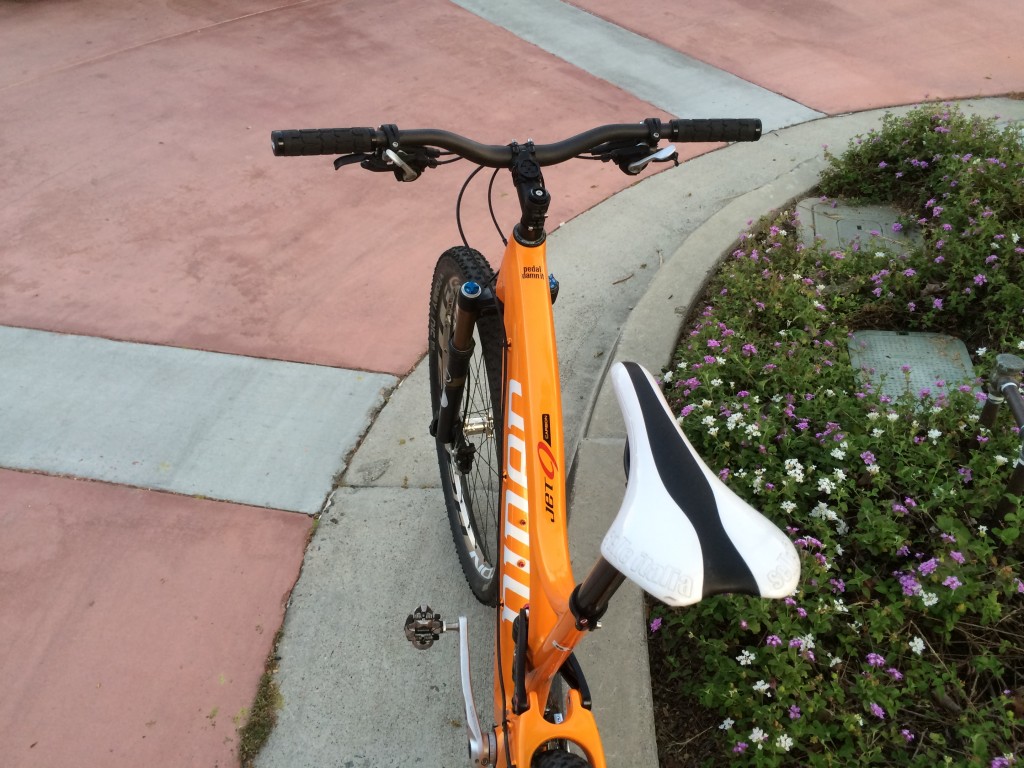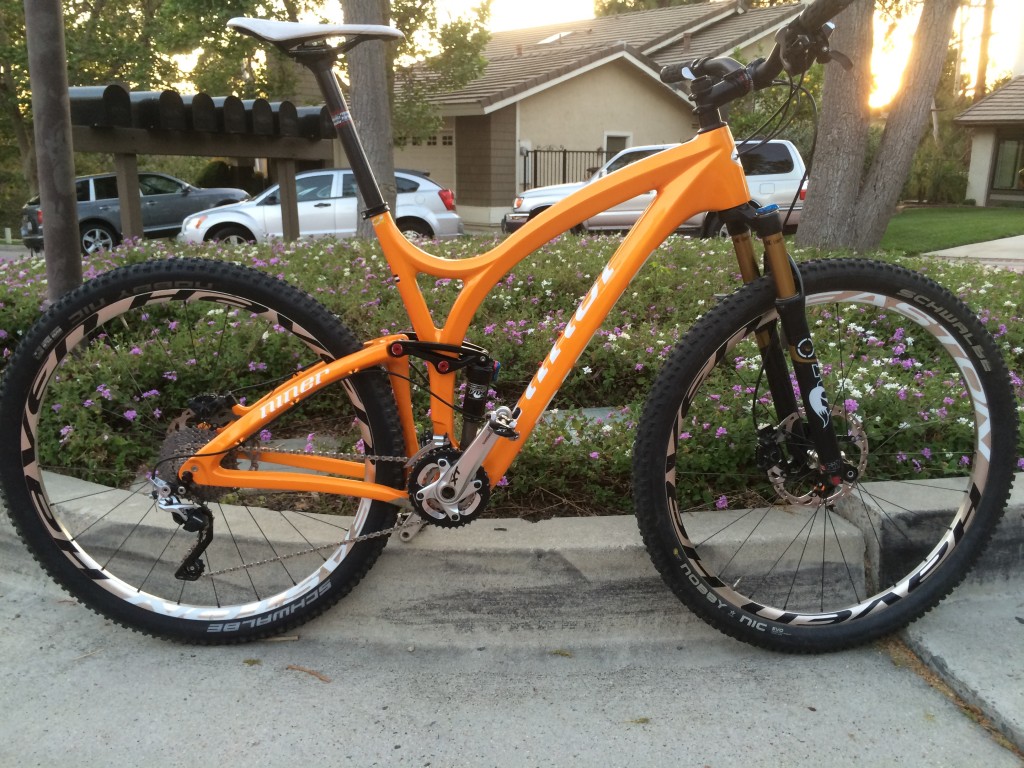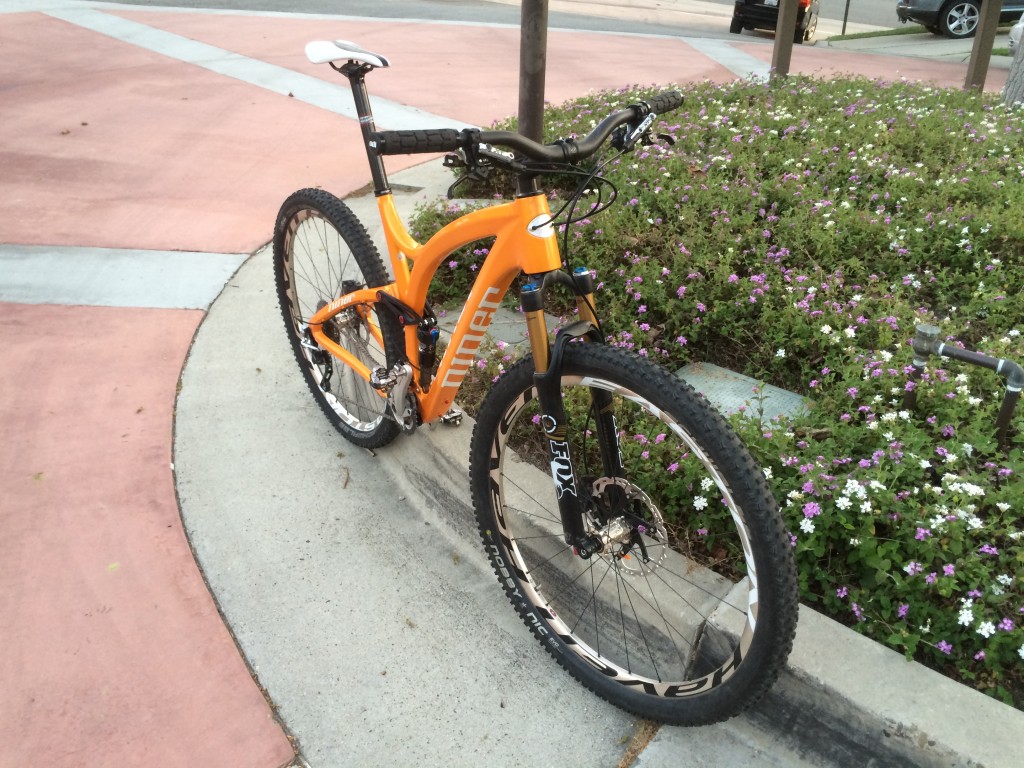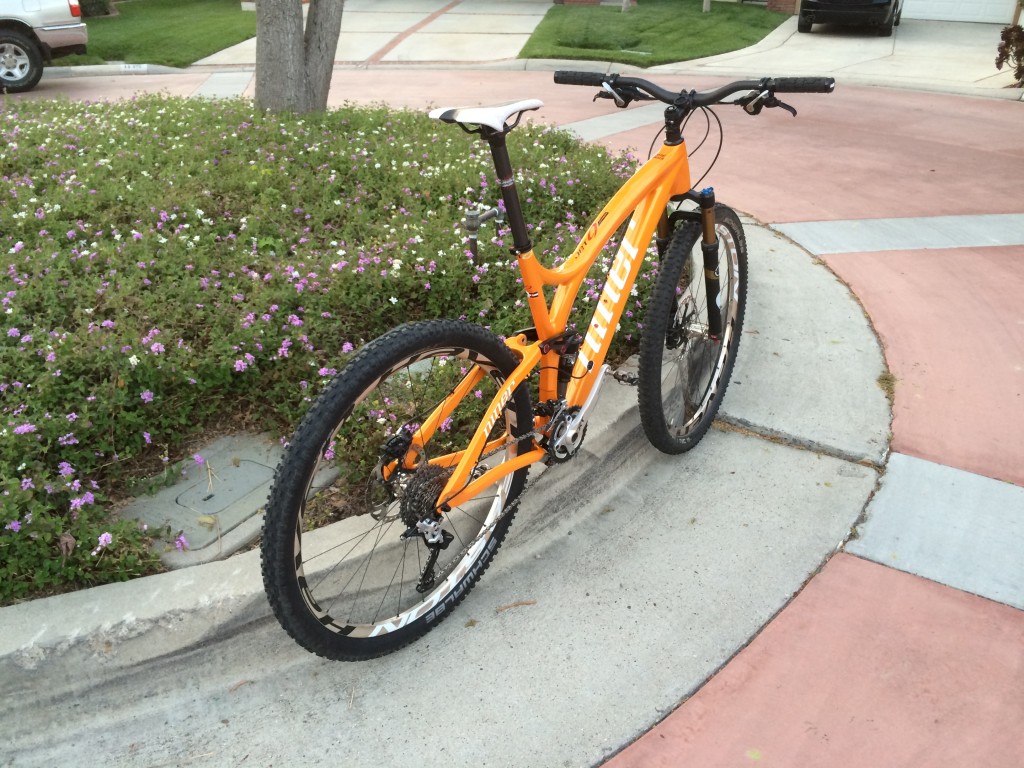 So with Shimano XT 2×10 groupset and Easton Haven wheels, it weighed in at 26 lbs 10oz.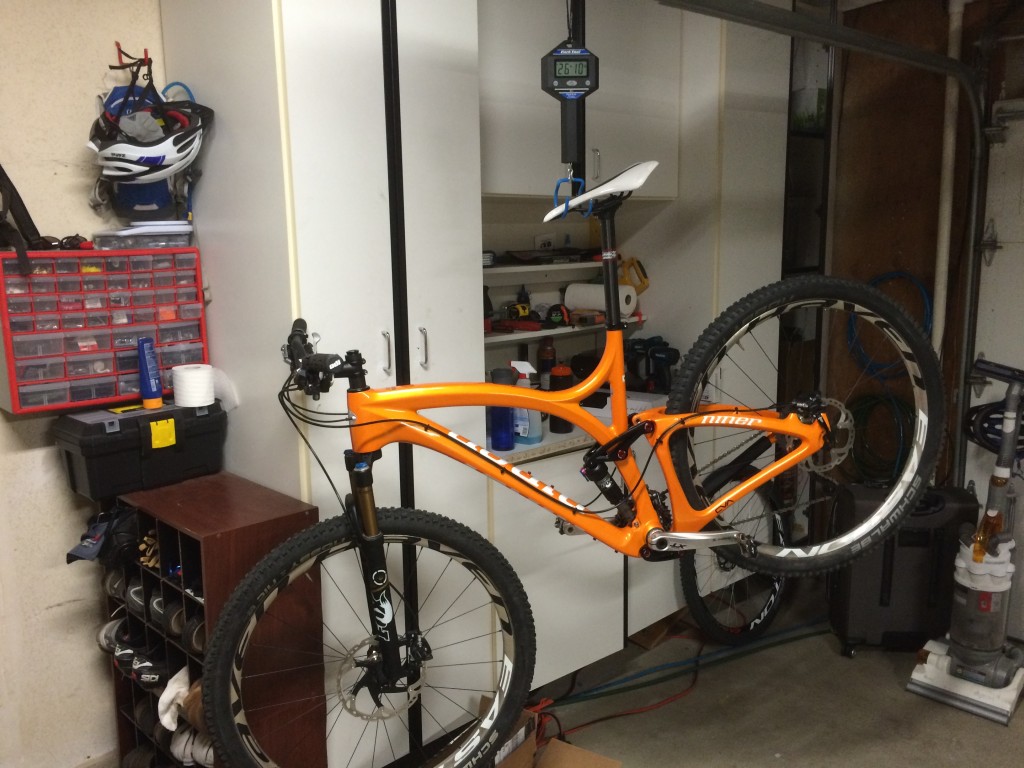 Road the bike in Hurricane, Utah at Gooseberry Mesa and it performed well.  But once I got back to LA, I ended up ordering a XX1/XO1 groupset.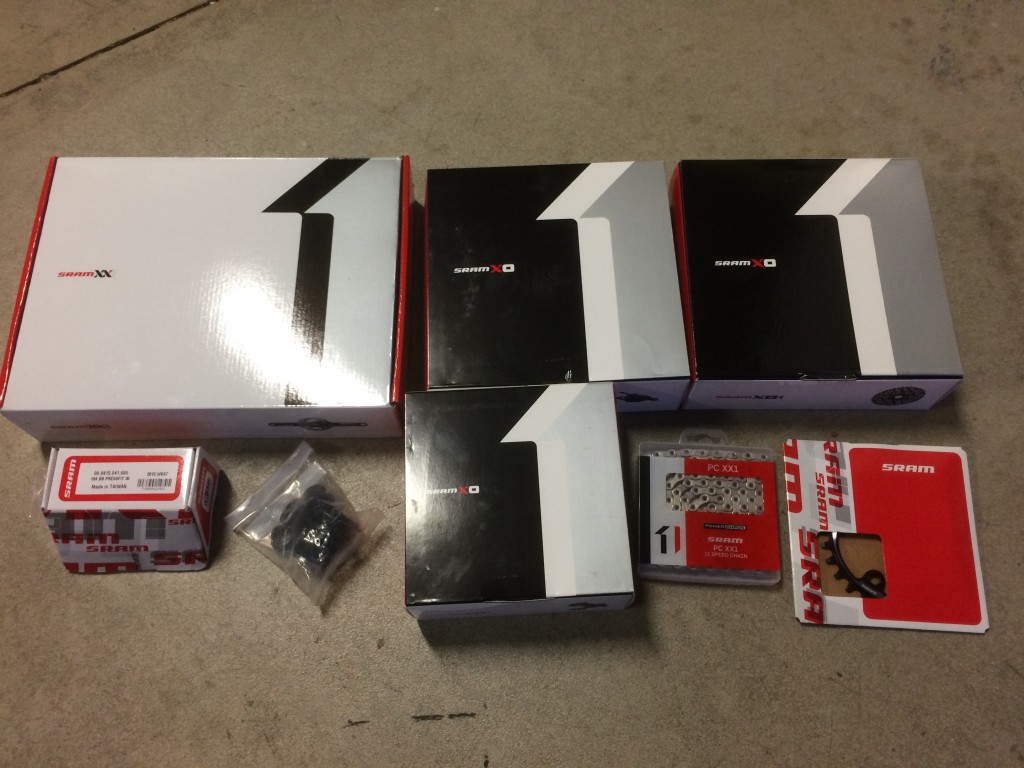 First issue was removing the PF30 to BSA adapter.  I read that it is permanent when installed in a carbon frame.  However, I found the original manual from he bracket I ordered (GXP30 Bottom Bracket Adapter), and it said the adapter can be removed with a Park Tool BBT-90. I ended up using a half-round punch and tapped it in a circle, and it looks like it was installed with grease (not loctite), so it came out easy.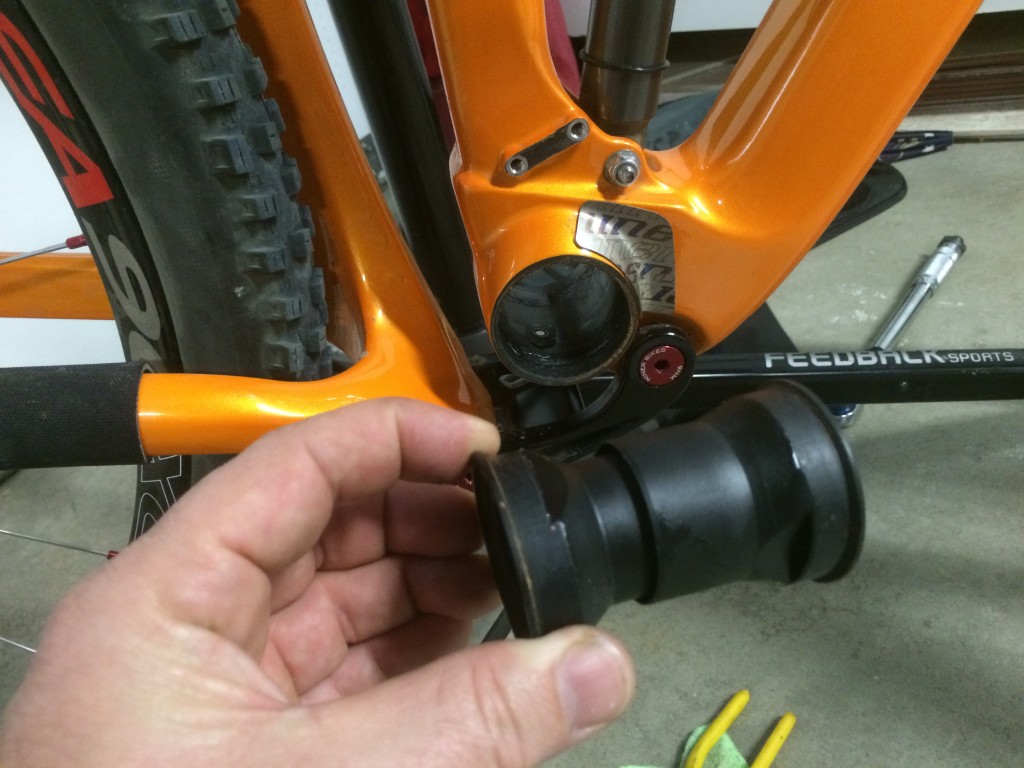 Used a BB30 press to push in the SRAM PF30 BB in with ease.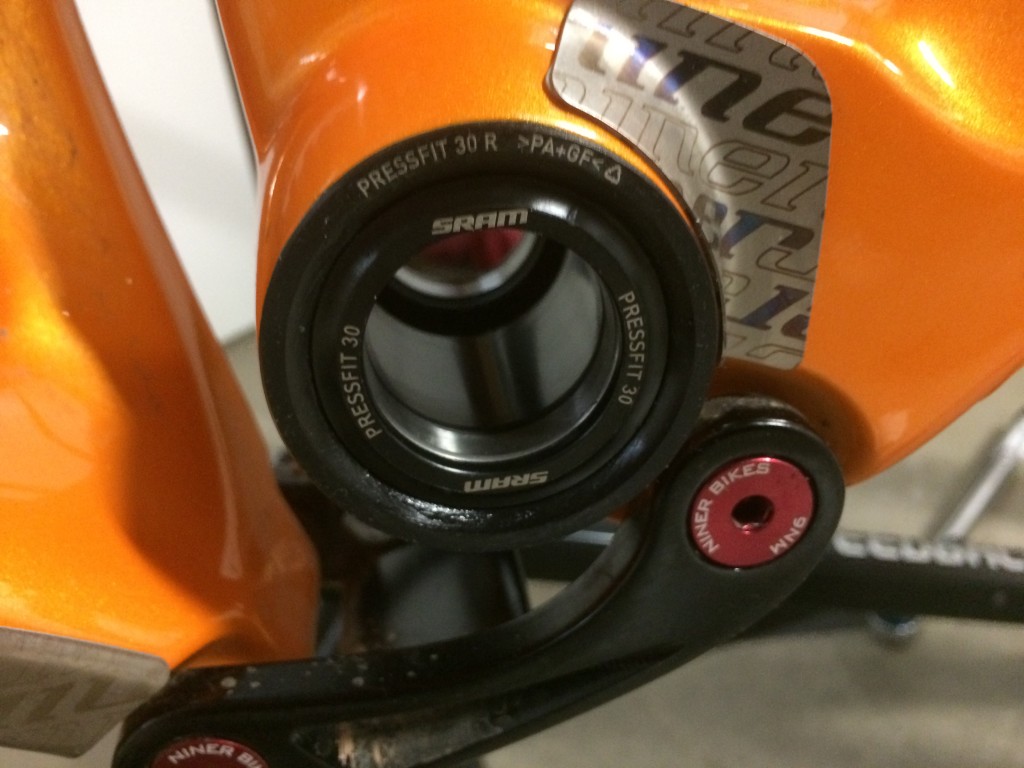 Once the BB was in, assembly of the XX1/XO1 groupset took about 2 hours.
Final weigh in, with a mix of XX1/XO1 groupset is 25lbs 7 oz.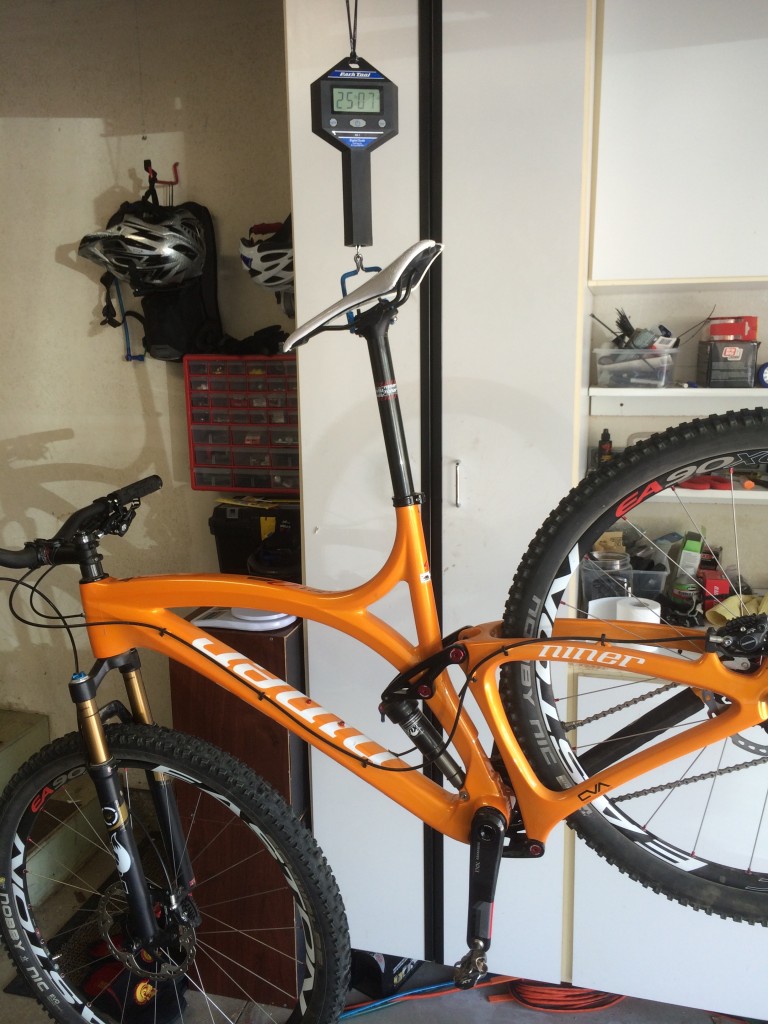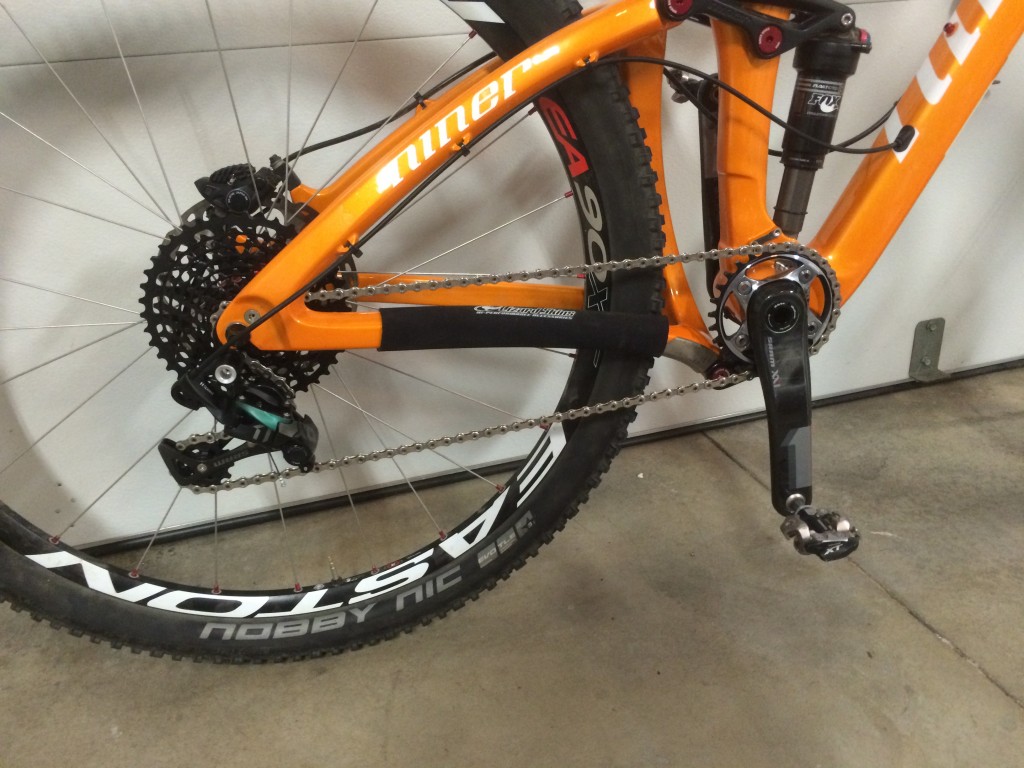 UPDATE May 2016: Hairline crack in rear triangle.  Niner warranty covered it, and replaced it with a JET 9 RDO frame.