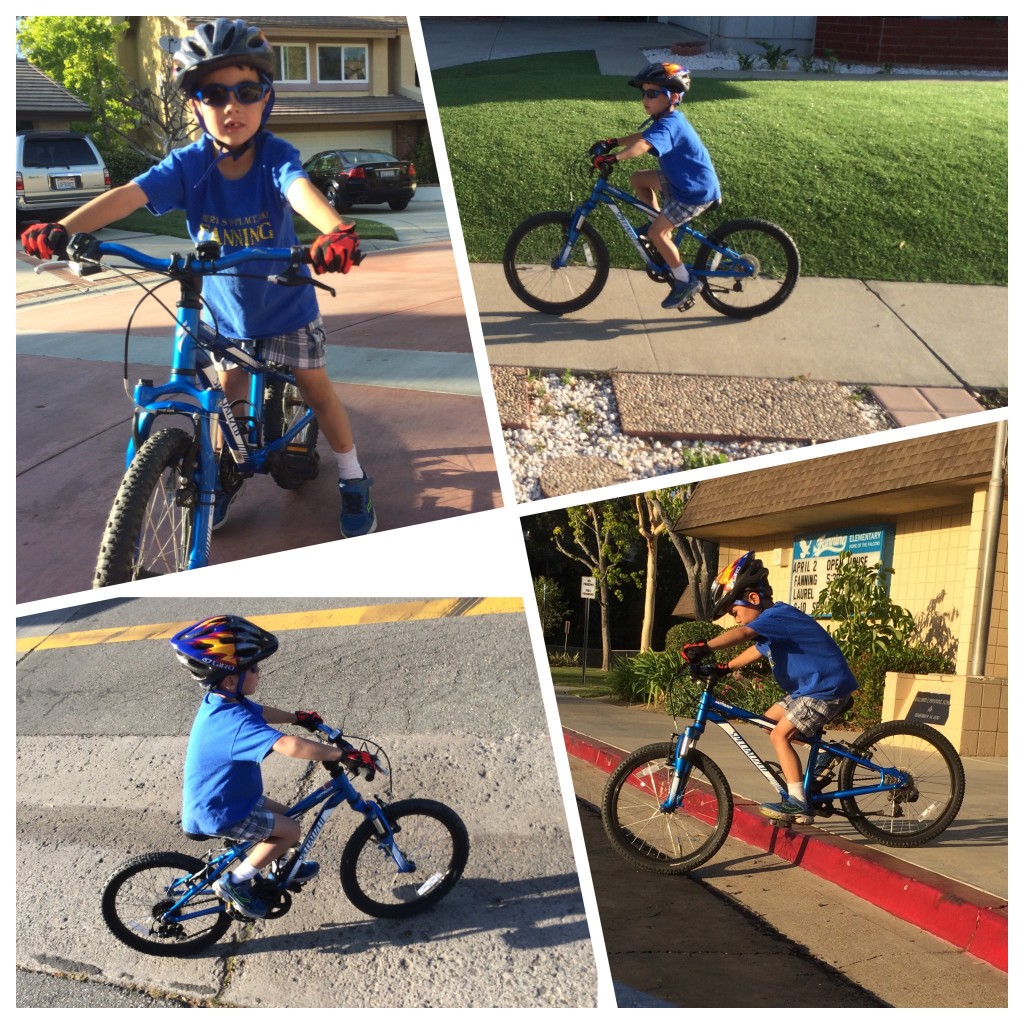 Found the bike on craigslist for $160 obo, and got it for $150.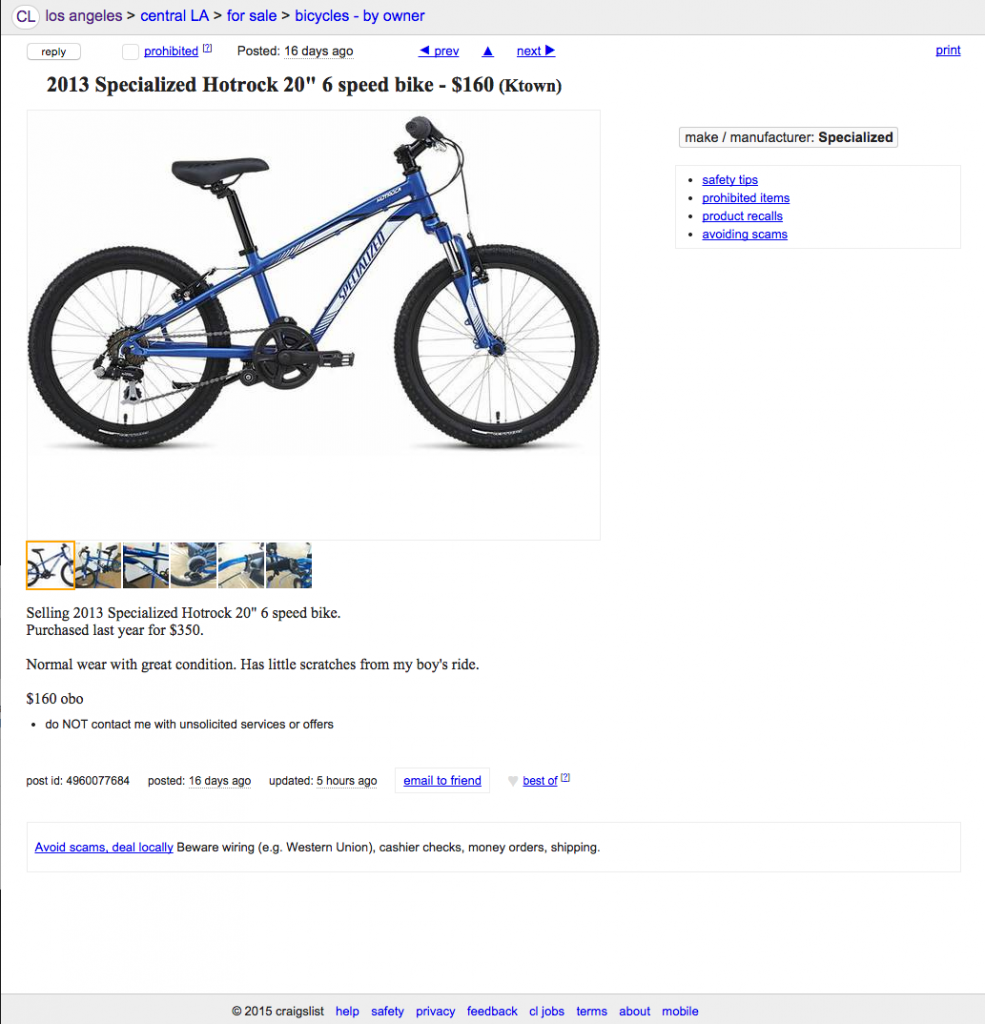 Comparing size of 16″ to 20″ bikes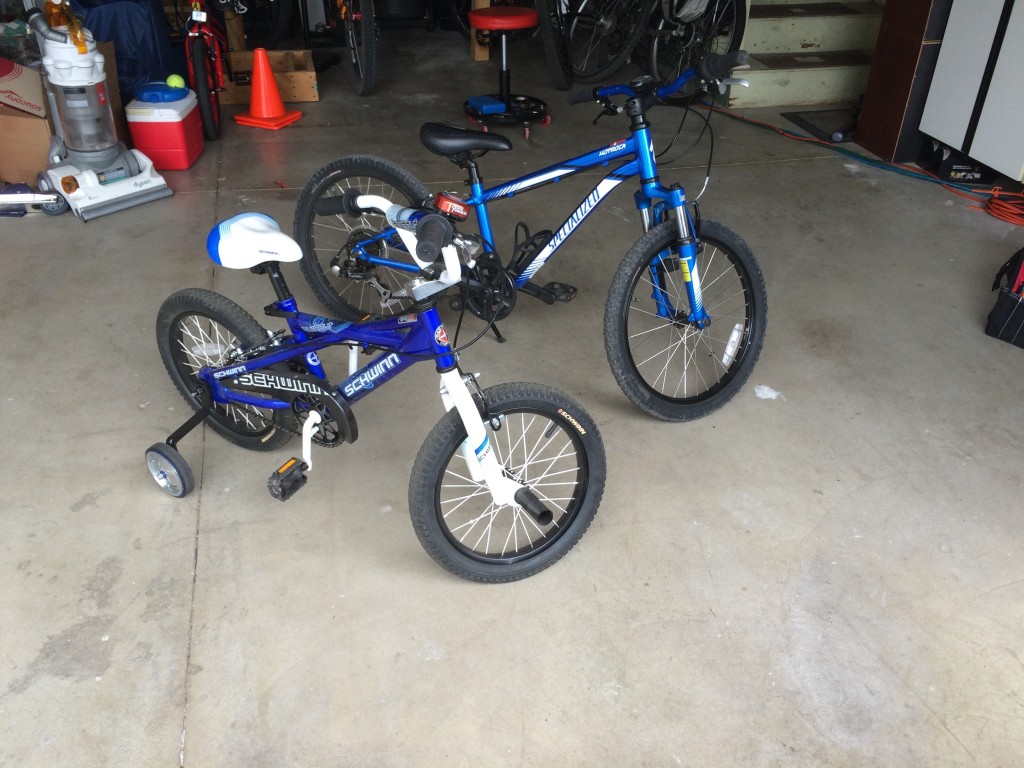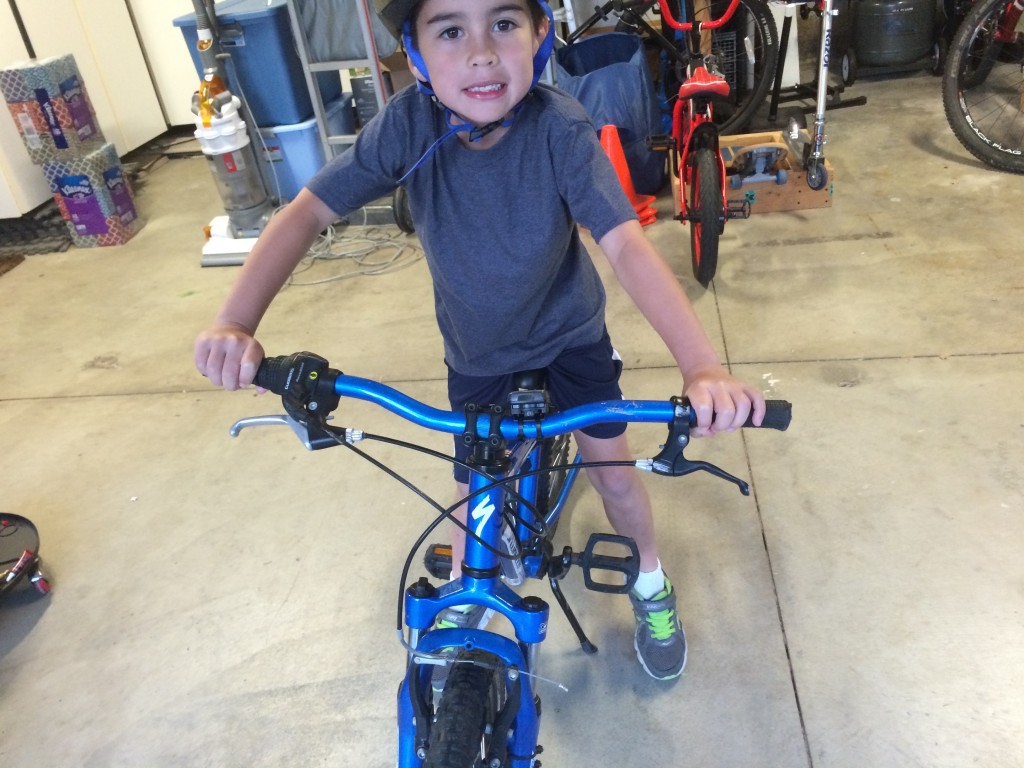 Upgrading Aiden's handlebar since it is scratched and heavy steel. Original Bar, stem and brake levers weighed 1020g. The bar was also 24″ wide.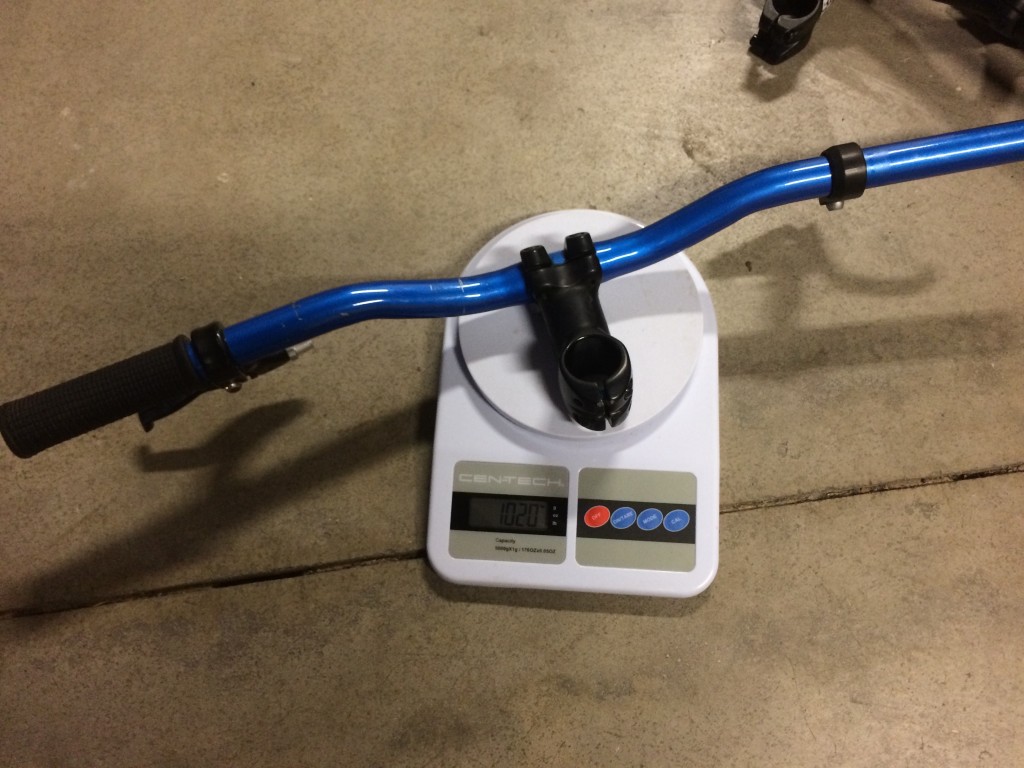 New Raceface Ride Stem, Bar and Avid Fr-5 brake levers weigh 541g. I cut the bar down to 21″, which seemed like a better width for Aiden.