Ordered the 2013 EMD 9 Large Tamale frame and Fox Float 29 fork from JensonUSA.com, combo deal of $689 (MSRP $1148).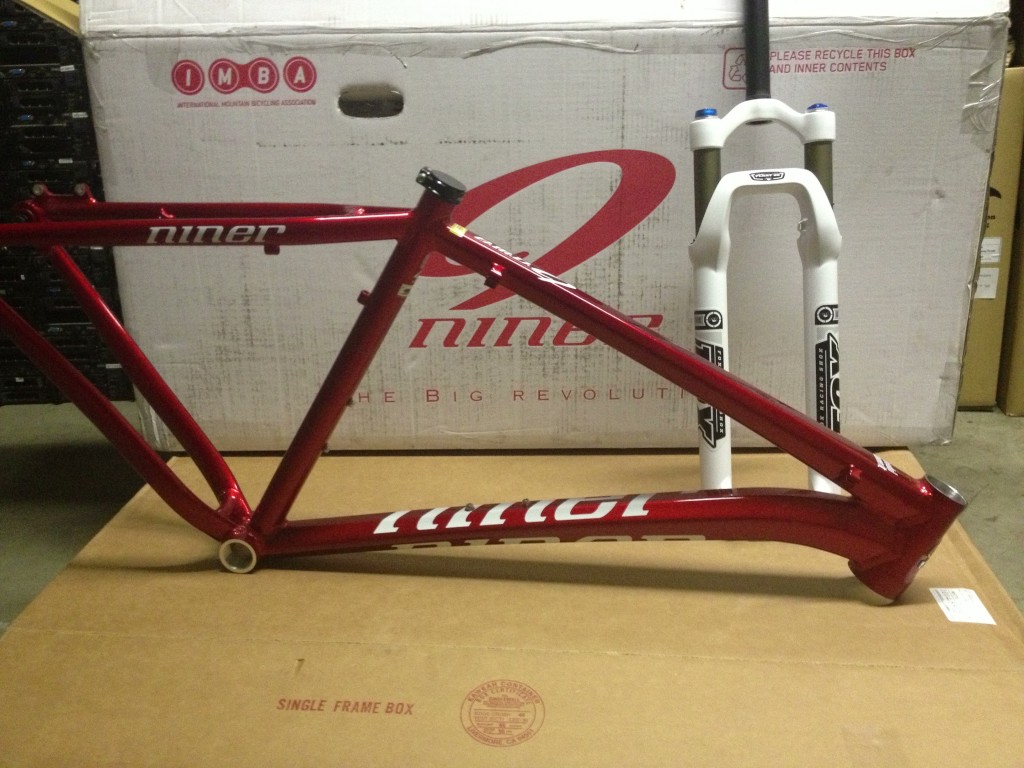 Had to install a headset, so I got a Crane Creek 40 for about $70, and Niner Alloy Stem for $40 at the Path Bike Shop.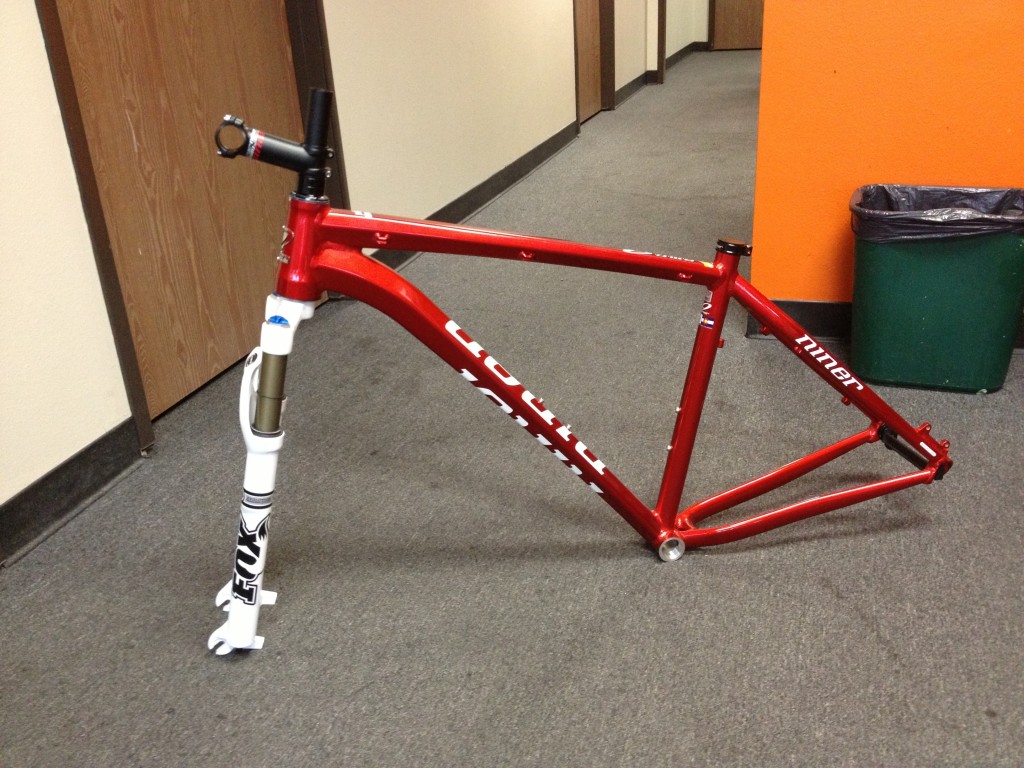 Ordered a full Shimano XT groupset for $690 (MSRP $1000+) on ebay, and Performance had clearance on Sun Ringle Black Flag Comp Wheels for $240 (MSRP $450) which included Stans tubeless kit. Put on some 29×2.35 Nobby Nic Evo SnakeSkins for $115 (MSRP $180).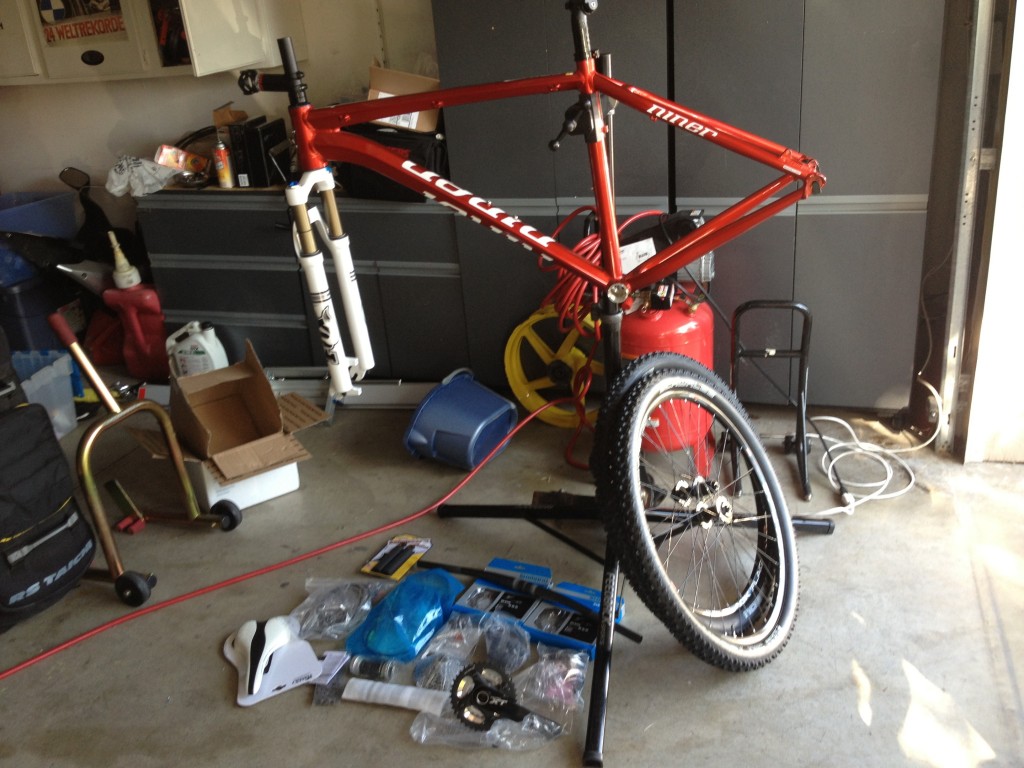 Took about 3-4 hours to assemble.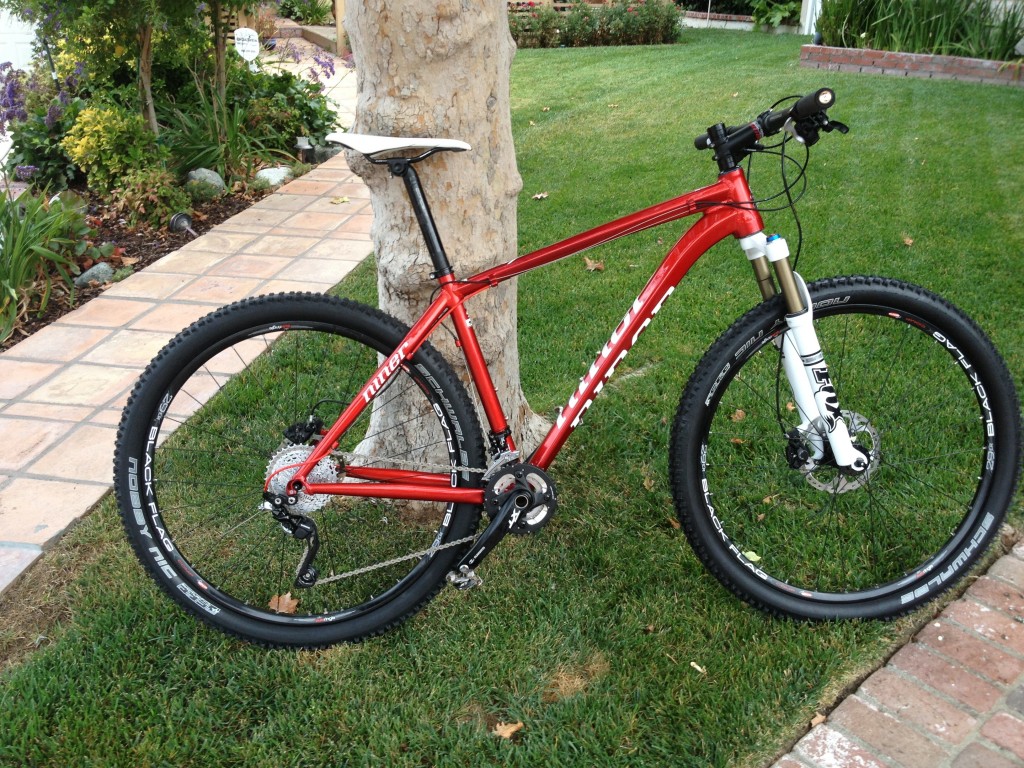 Weighed in at 26lbs 11 oz. = 26.69 lbs, calculated was 26.11 lbs.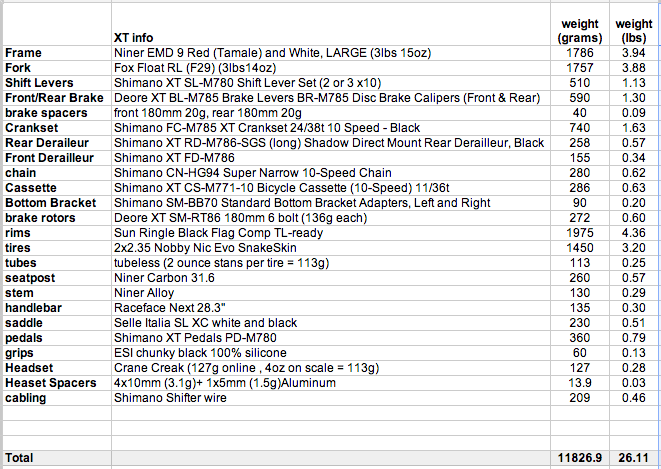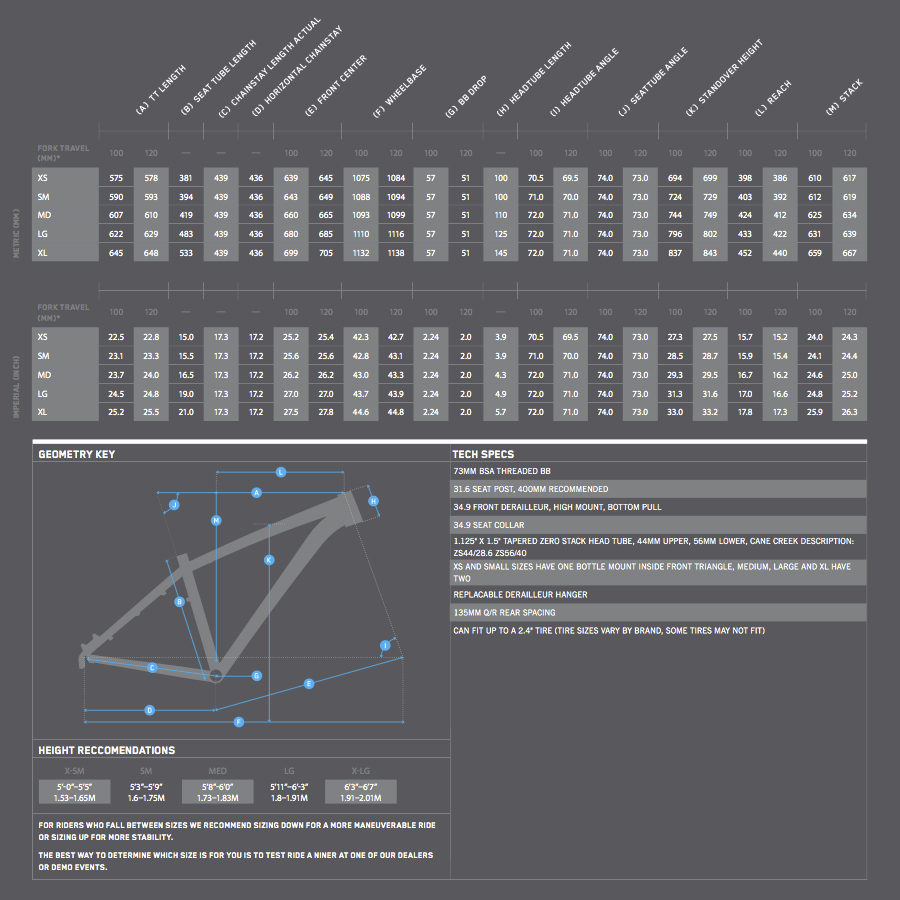 Modifications:
Handlebar was 28.5″, which is too wide, trimmed down to 27″ (same as my Camber)

29×2.35 Nobby Nic on rear was rubbing frame in turns, moved to 29×2.25 Racing Ralph instead
Added LizardSkin chainstay protector
Added 3m Scotchguard scratch protection to the right of the headtube due to cable scratching
Edit 01/14/2014 (odo 571 mi.): New 2013 Fox Factory Float 100 CTD FIT Kashima Tapered QR15 fork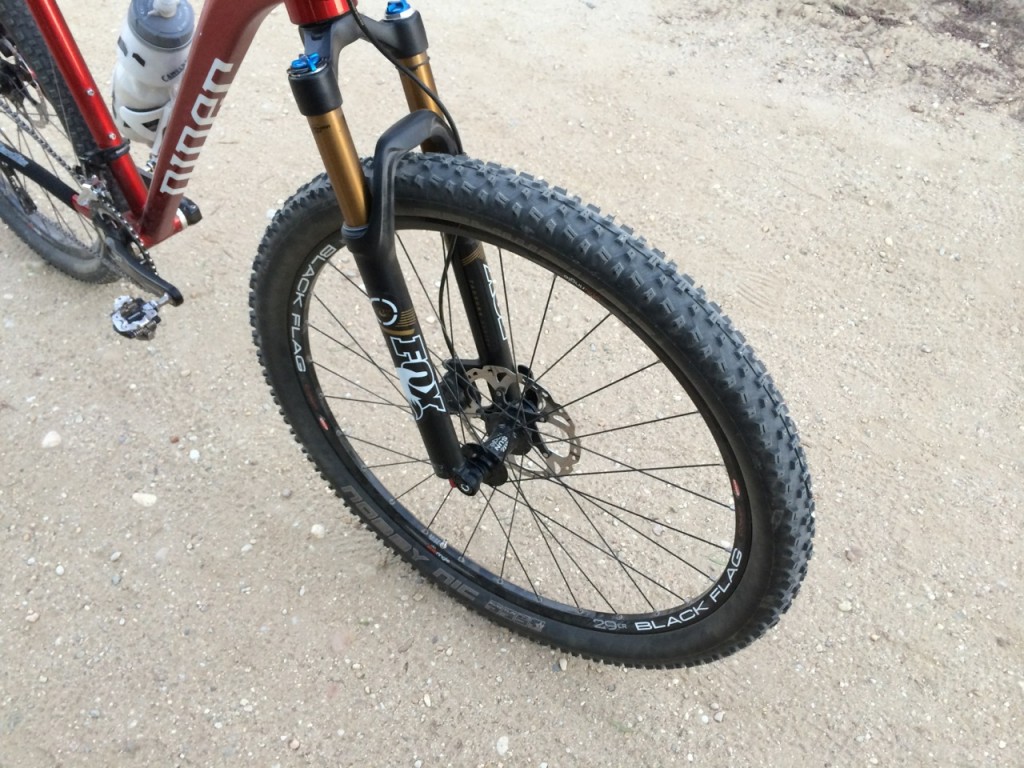 I found the CTD works pretty well, though I usually just leave it in "Descend"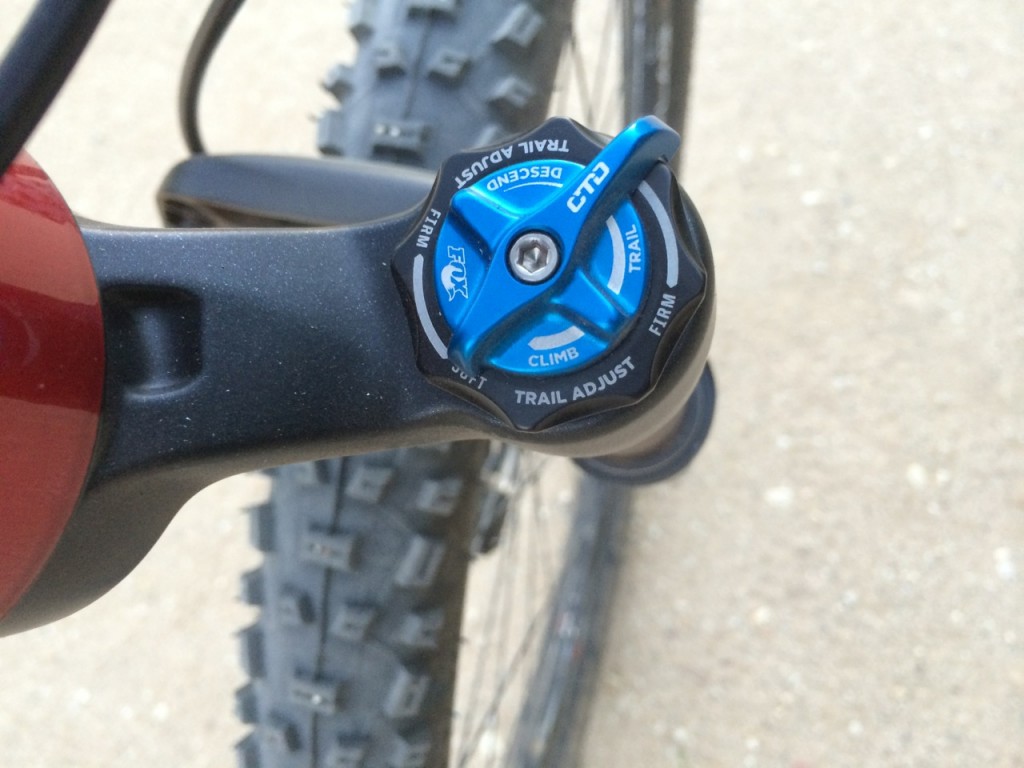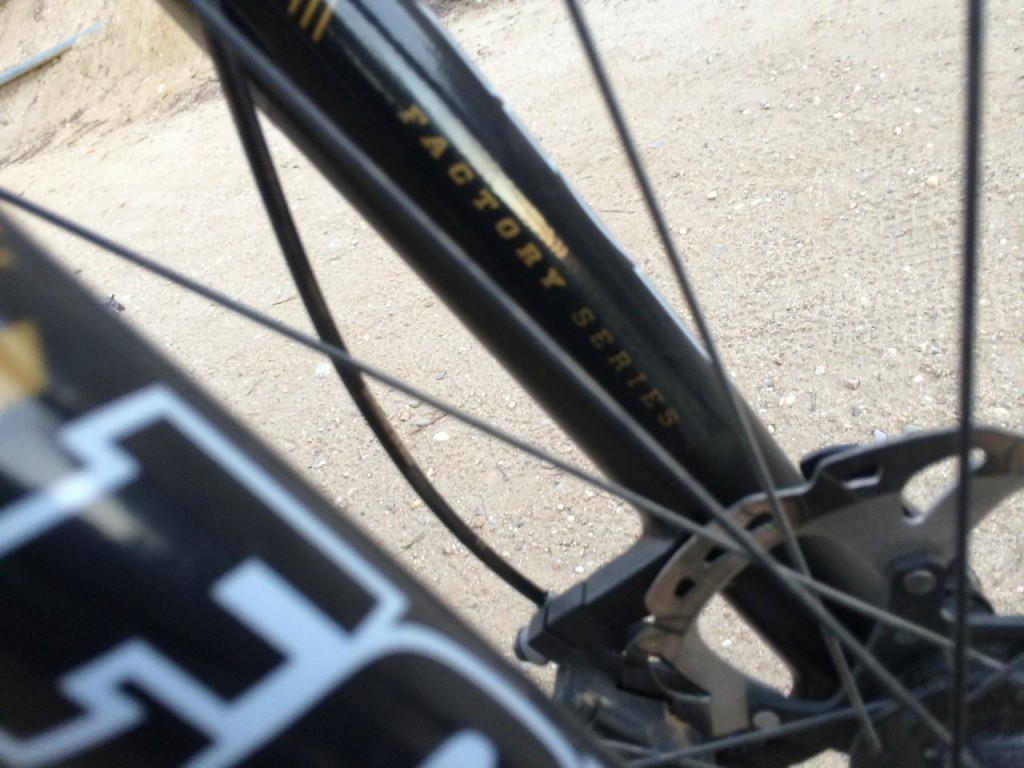 The QR15 through-axle stiffened up the steering in the downhill area.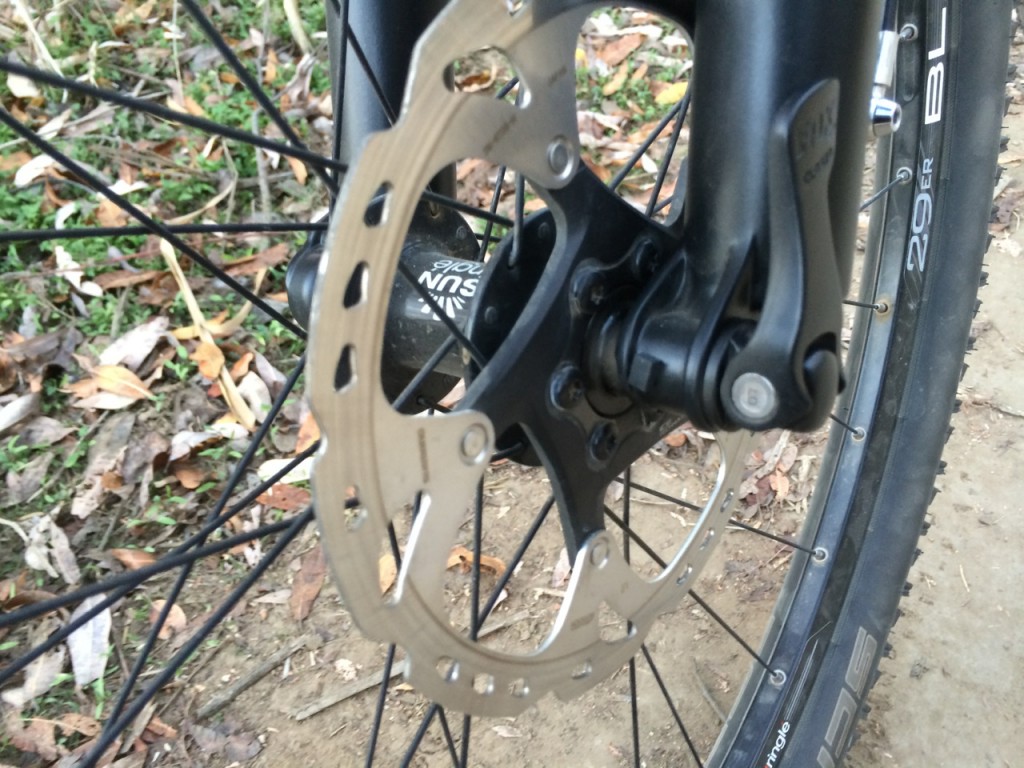 I couldnt tell if the Tapered tube made a difference, since I changed both the QR15 and tapered at the same time.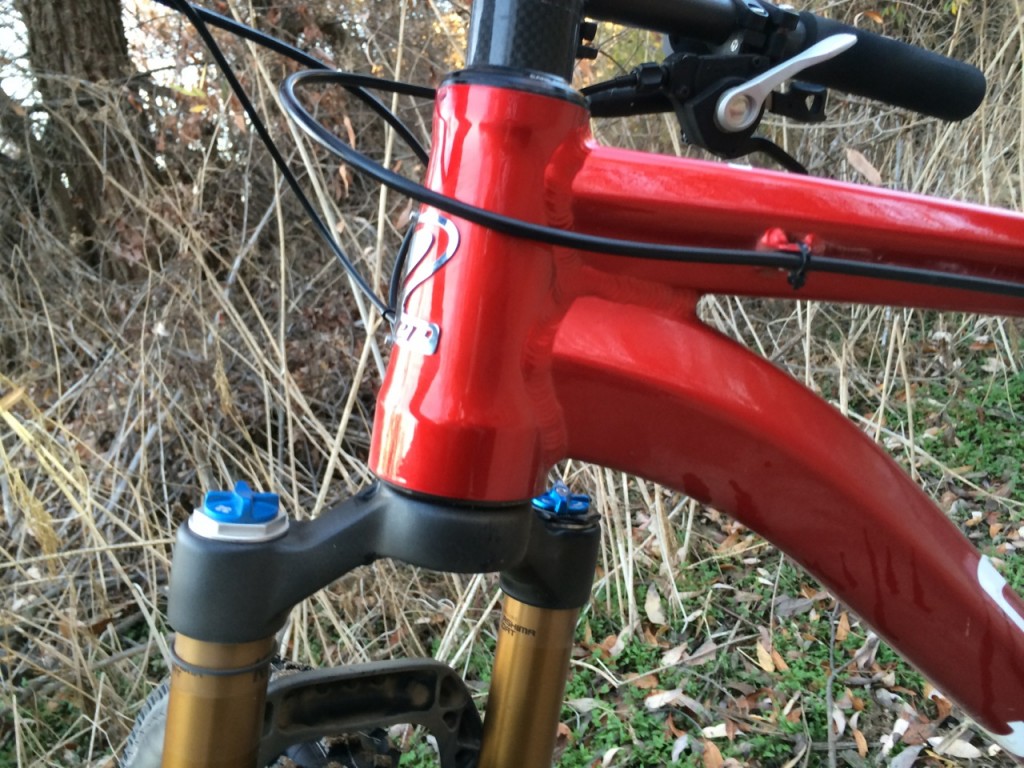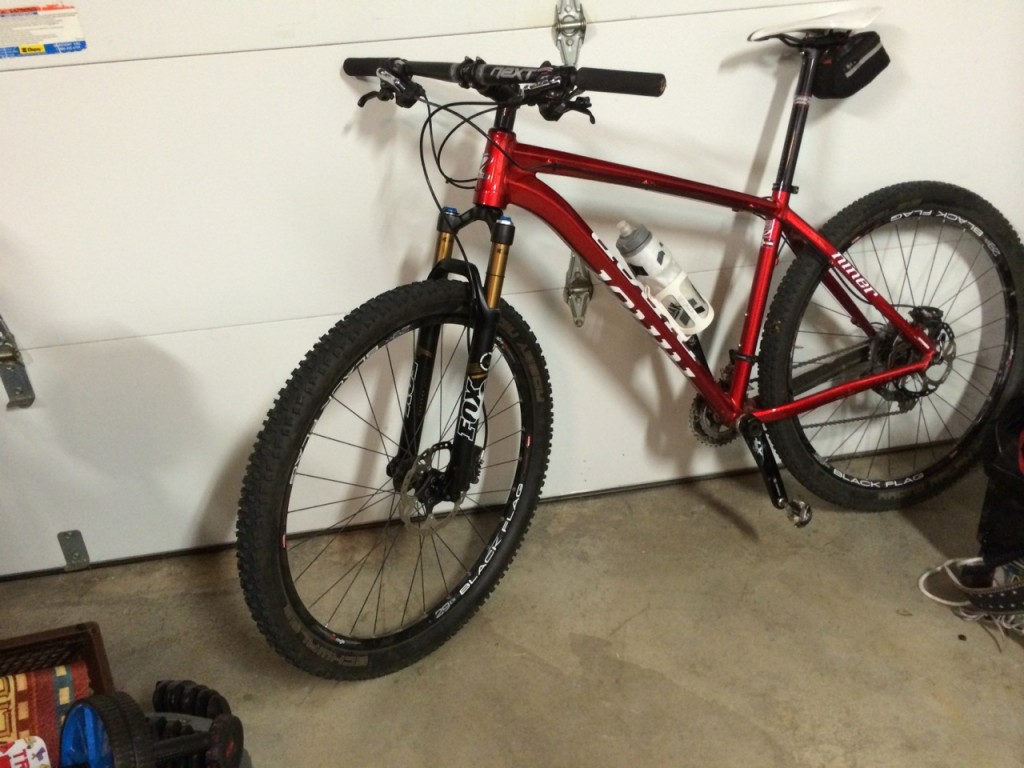 Upgrades 3/22/2017: Easton EA90XC Wheels, gets bike weight down to 25lbs 15oz.
Upgrades July 25, 2017: Converted to GX 1×11 with Absolute Black Oval 32t Chainring. Bike weighs 24lbs 11oz.