I've been listening to Security Now for a couple years, and Steve Gibson has an inspiring story about how he, as a child, constructed a device, which then was called "The Portable Dog Killer", which really is over stating what it does.  It's just a very loud dog whistle. It is also called "TrebleBlaster" and "Portable Dog Trainer".  Well anyway, Steve has since tried a few more circuit designs.  I used the Pyle Tweeter for $6.40 on Amazon and my bill from Digikey was $27.48, for a Grand total of $33.88.
There is a Google Group called Portable Sound Blaster that will have all the lastest info.
I used the Version 2.2.2 of the schematic: TQC_v2.2.2.pdf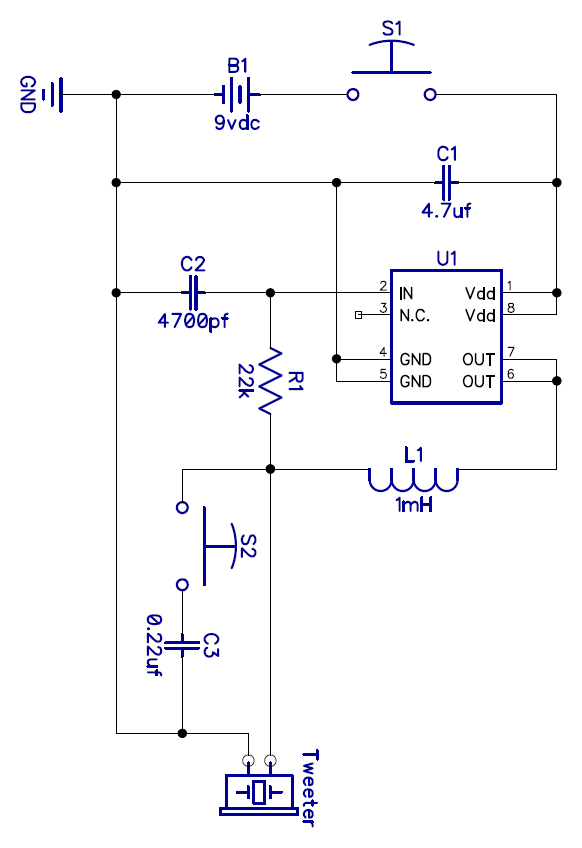 My Digikey order came today with all the parts needed to make the circuit: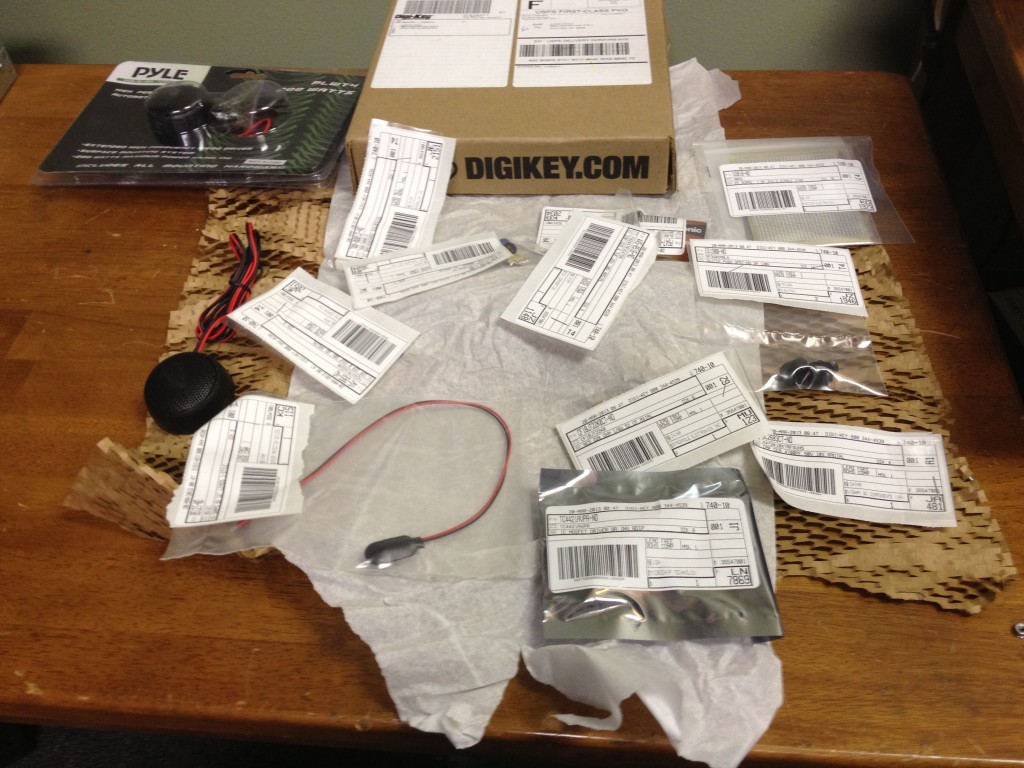 First I tried out the circuit on a breadboard: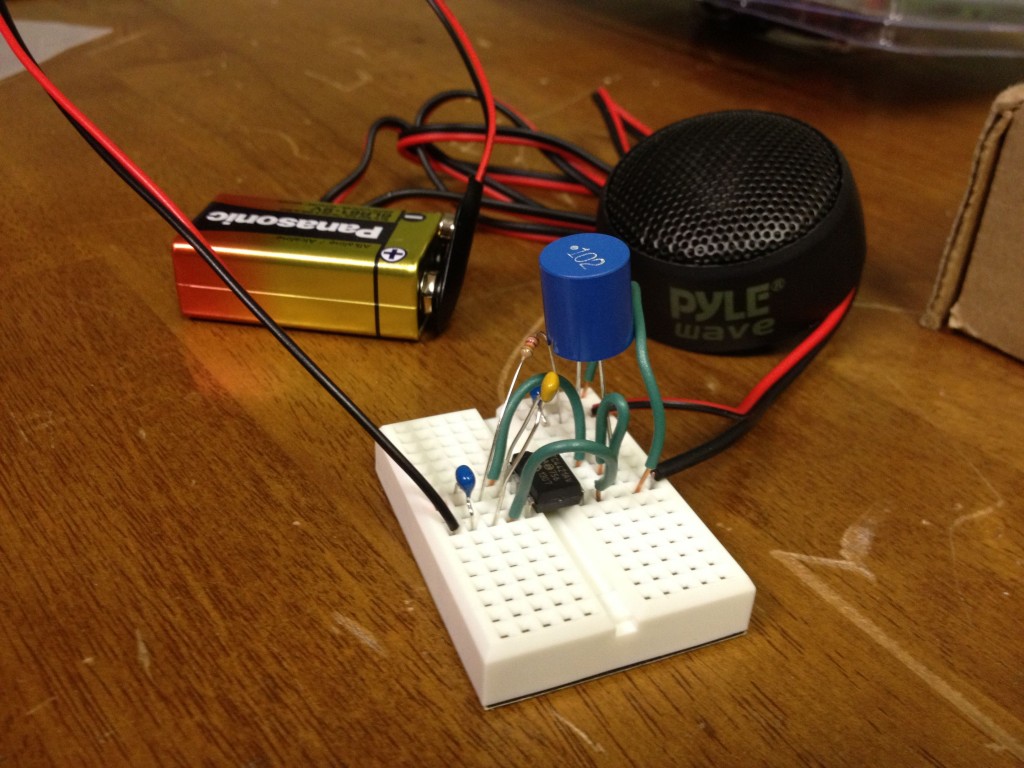 I happen to have a Decibel meter, lets see how loud it is.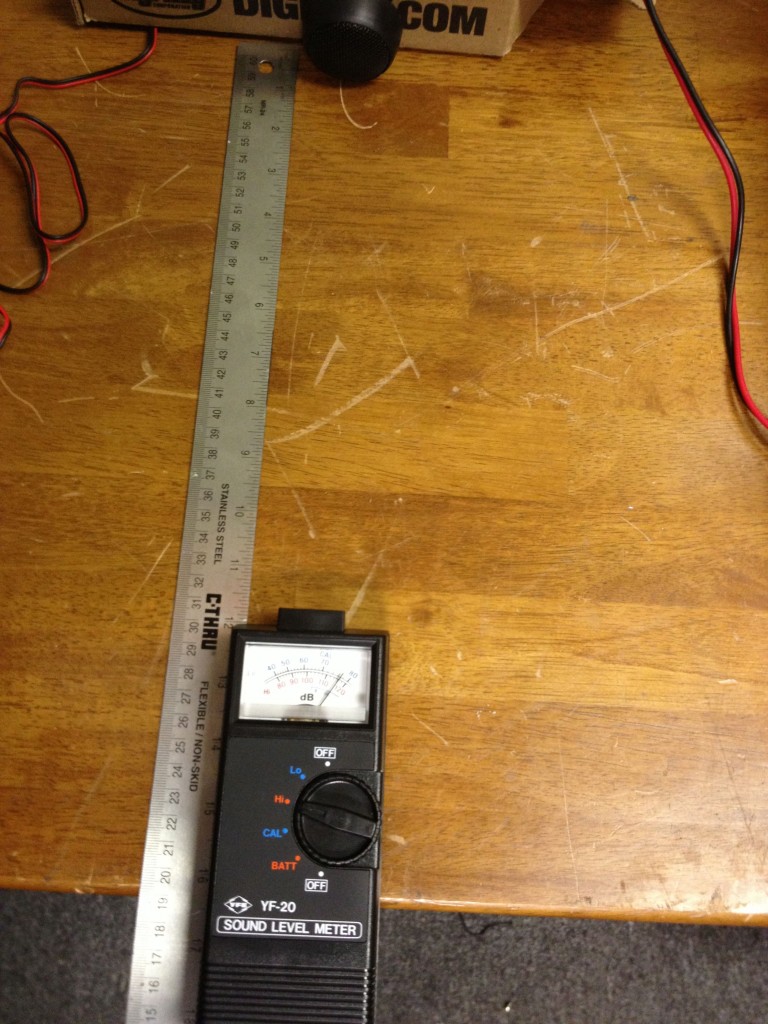 It got up to 115dB when 12 inches from the tweeter. AWESOME! Thats as loud as sandblasting or Loud Rock Concert according to this chart.
Next I found a piece of electrical PVC pipe that has a shape like a flash light, that can fit the pyle tweeter: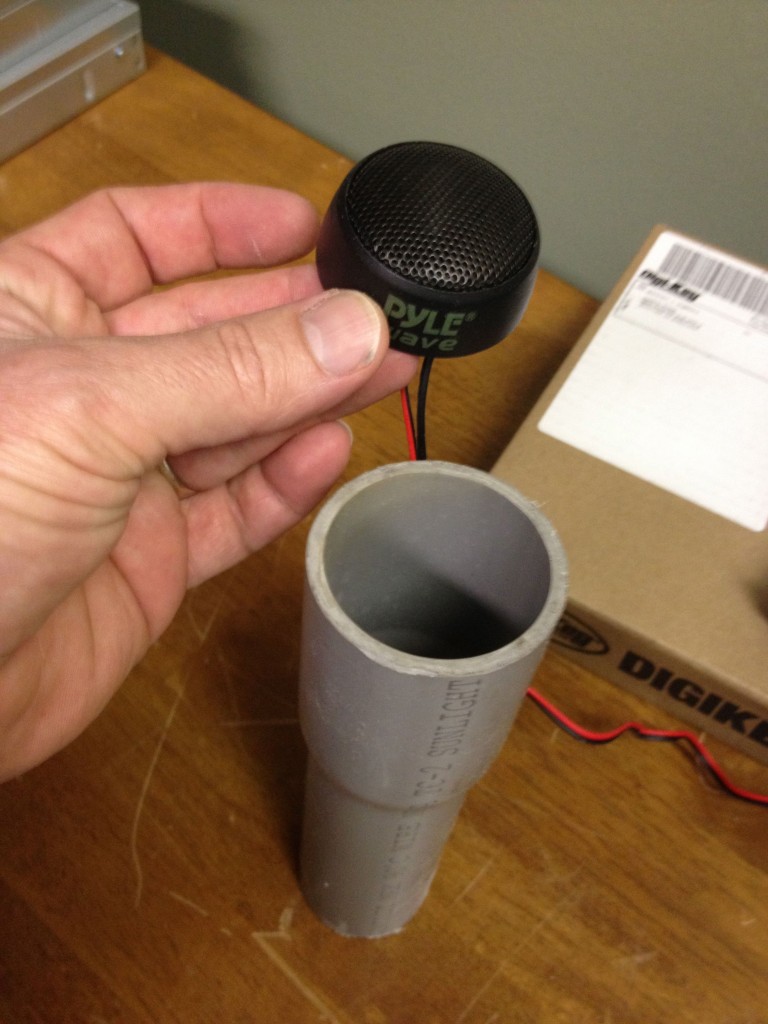 I figured if I used the dremel to cut out lines aroudn the outside of the tweeter I could squeeze it in: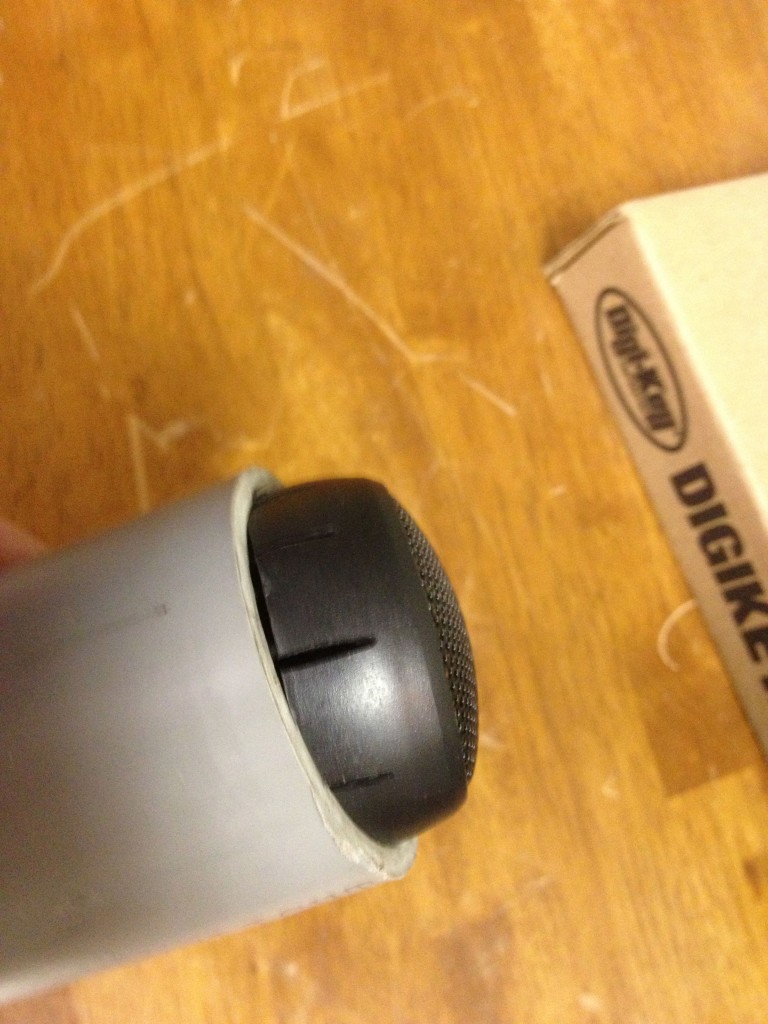 Yep, that worked, next I drilled the holes for button switches, and soldered together the circuit board: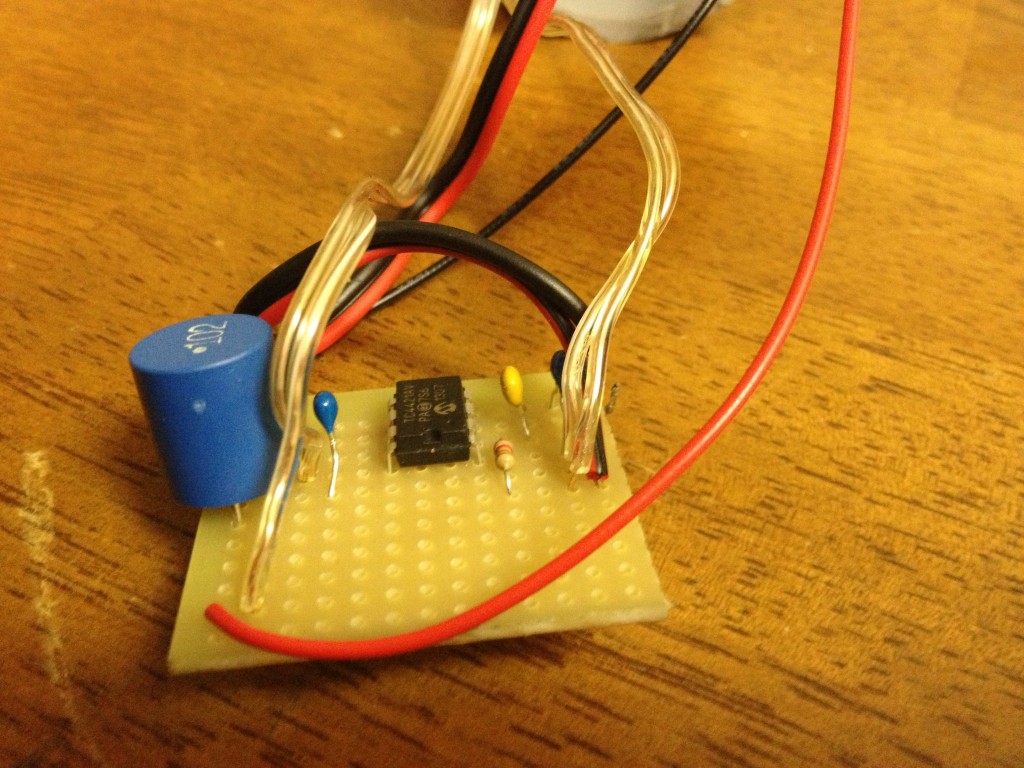 I was able to fit the board in the end alond with the 9V battery.  I used duct tape to cap the end, but I'll probably find something better. Here is the finished TrebleBlaster: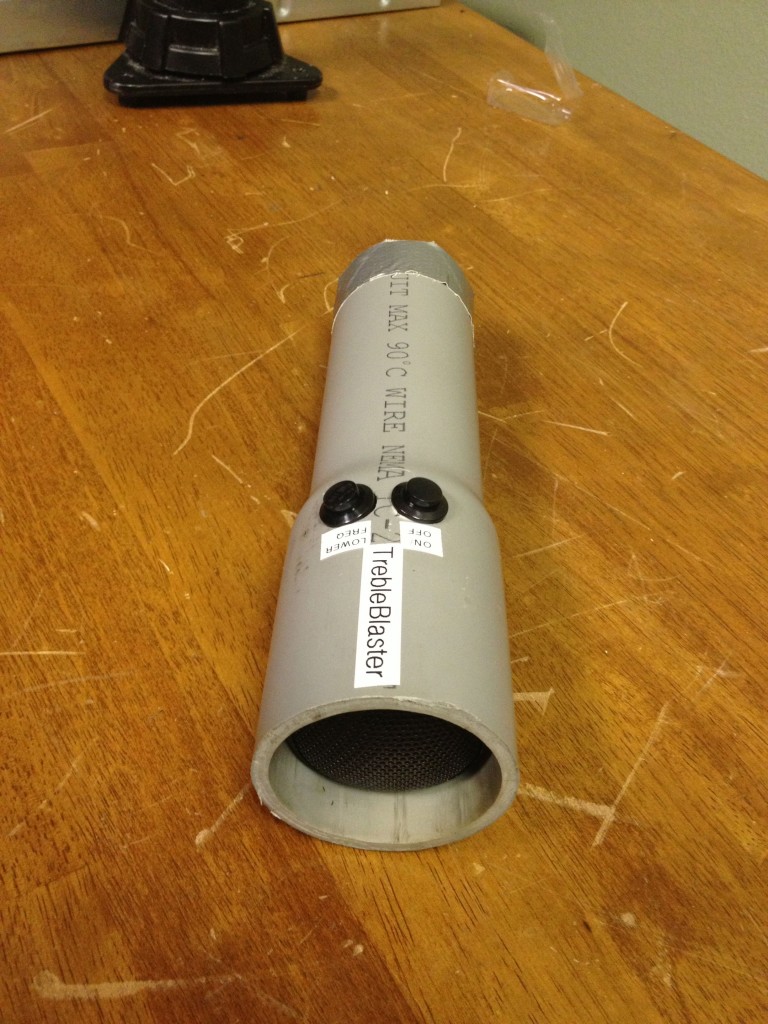 Next, Its time to try it out.  I will update this post once I've done some tests.
Update: I tried it on the neighbor dog when he is barking and it doesnt scare him at all, so I assume it depends on the dog.