I could not resist getting another SDR radio, so I went with the FLEX-1500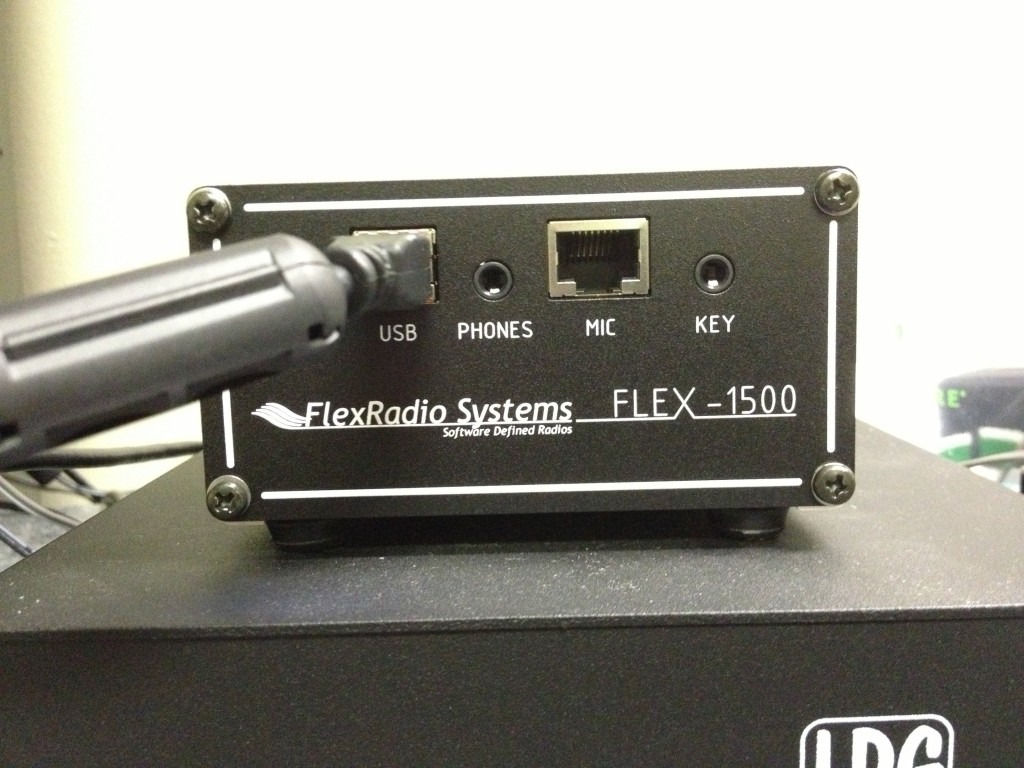 http://www.flex-radio.com/Products.aspx?topic=F1.5k_features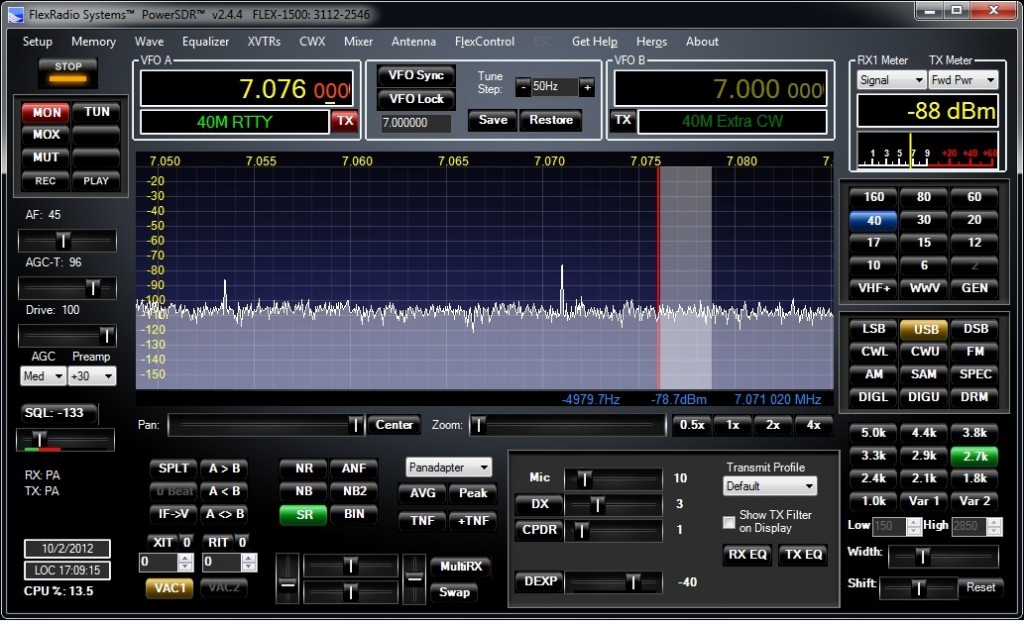 I no longer had an extra power supply, so I ran the power cable down to the PC's power supply, to the 12volt rail, and it seems to work good.
I had to install Virtual Audio Cable and Virtual Serial Port (VSP Manager) in order to get everything working with HRD, DM780 and JT65, which is kinda annoying, but works fine.
I had a Radiowavz G5RV Lite on the roof, but the connections on the antenna had failed in 3 spots, I re-soldered and still not working right, so I went to my old G5RV Jr, which works ok.
Since this Rig only puts out 5watts, I think it time to put up a more efficient antenna for 20m and 40m, so I get my whole 5watts worth in QRP.